Industry specialists share their insights into change management and the rapidly shifting role of HR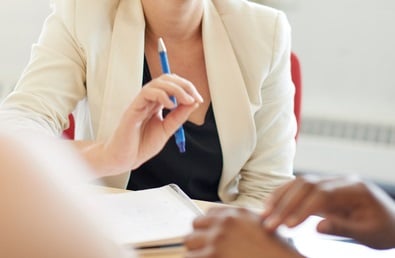 As HR world changes rapidly, with new technology, strategic shifts, and increased attention on future-proofing organizations, it's important not to lose focus on what HR's purpose is – and how you can prove your essentiality to your business.
HRD spoke to three industry leaders – Anna Petosa, vice president of people and culture at weather information network Pelmorex, Cheryl Fullerton, executive vice president of people and communications at Corus Entertainment, and Anna Crane, director of human resources at leading LED lighting company Lumenix – about their biggest priorities for the next 12 months and beyond.
Here, the trio – who will form a panel speaking on HR's priorities at the
HR Leaders Summit
in November – share their views on change, and how HR professionals can both adapt to and lead it.
CHANGE MANAGEMENT
The world of change is a top priority for the three leaders, whether it's change in the role of HR, or a total organizational refocus.
Fullerton says it's important for HR professionals to actively develop change leadership.
"Whether transformational change at the organization level, or process change at the individual level, the way people respond to change has a major impact on business success," she says.
"And human behaviour is at the heart of this, which is in our wheelhouse."
To both understand change, and help their organization and people adapt, Fullerton says HR professionals first need to build expertise across three fields: change management, behaviour science and communication.
"Then look at current practices in your company and critically assess [those] to increase effectiveness or to simplify. The end game is to take the lead to develop the leadership mindset," Fullerton says.
CHANGING HR
There's a clear link between change management and the increasingly strategic role HR professionals need to position themselves in, if they want to prove their essentiality at work.
Crane says "always continuing transformation [is] central to business thinking", and HR professionals need to become business leaders in order to help their organization advance.
"There's no more 'traditional' HR. It's evolving, and it's what it takes to empower people, what it takes to cultivate leaders, it's how do we capitalize on growing our people."
"Stay ahead of trends and keep a pulse on the market," Crane urges, adding "be creative, and don't be afraid to come up with your own ideas".
HR should also not fear change – including the adoption of new technology. "As tech changes, so must we," she says.
Petosa separating HR into two categories – administration and strategy – can help ensure each function has the right leaders, and increase their chances of success.
"It's about providing personalized, relevant, essential services to the businesses, and moving away from tactical and administrative to more of a talent consultant with really deep expertise in change management, talent acquisition, performance management, and how do we trigger it so all of those things are driving the business."
Other top priorities for HR leaders will be revealed in the second part of this series next week.

Anna Petosa, Cheryl Fullerton and Anna Crane will speak at the HR Leaders Summit in Toronto in November.
Related stories:
What is the top priority for HR leaders this year?
HR in "most dynamic and exciting" time ever
Want the latest HR news direct to your inbox? Sign up for HRD Canada's daily newsletter.