HR professionals can drive better results if they tell an engaging story with a hero at the centre.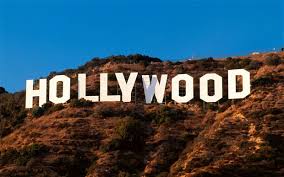 Securing buy-in from senior leaders is often an ongoing battle but one industry coach claims the task could be a whole lot easier if HR professionals looked to movies for inspiration.
"HR professionals cannot always have the same kind of impact as a great movie," admits Ted Frank, principal at Backstories Studio. "But there are many ways they can use storytelling principles to be more relatable, meaningful and engaging – even a chart can be given movie style story treatment."
According to Frank, HR professionals are often guilty of over-talking and spending too much time with charts, rather than just keeping to what really matters.
"This is one area where people can really learn from movies," he says. "A typical movie has three key scenes and the screen writers do a couple of things – first, they really stress those key scenes so we remember them and they become moments which means they get to choose what we come away with out of the movie."
It's a tactic that Frank says HR professionals should employ in the workplace, especially if they're presenting up in an attempt to secure buy-in.
"Typically, what people do, is they evenly present 15 concepts and nobody remembers anything," says Frank. "But if you think about the fact that people are only really going to remember three things and you really emphasise the key three things you want them to remember, then you can decide what those people go away with."
As well as keeping stories lean – the Shining is 688 pages but the script is only 147 – movies also deliver information through relatable heroes and Frank says HR professionals can use the same technique in their own presentations.
"Any time you can give a human example then you create somebody that people can care about, relate to and want to help," says Frank. "Then they become emotionally invested in it like we become emotionally invested in a hero in a movie."
For example, rather than discussing the potential impact of a new L&D program on millennials, Frank says HR professionals would be better served to show the effect on one person.
"Then they can relate to it because it's not this abstract concept or this group of millennials that nobody can wrap their heads around – they can wrap their heads around a person in a situation and it makes it so much easier for them."
Although storytelling and heroes are inarguably effective tools, many HR professionals may worry that their presentations would lack credibility by excluding the hard facts – but Frank says it doesn't have to be one or the other.
"You can have the numbers set up the situation and then have your hero personify it so they really understand what's really going on or you can present the hero's story," says Frank.
"Present the typical employee's story – this is Joe, this is what's happening with Joe and Joe's not the only one, then you have the numbers come up so they understand the scale of the problem but they also have that personal example to relate to and care about."