Multiple claims – to the tune of $200,000 – were found to be in breach of the Toronto hospital's code of conduct.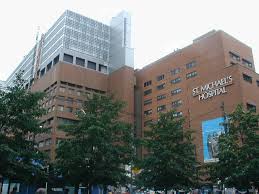 A top Toronto hospital has fired dozens of employees after multiple claims – worth approximately $200,000 – were found to be in breach of the organization's code of conduct.
St. Michael's Hospital spokesperson Leslie Shepherd said in a statement that 31 employees were dismissed after "irregularities" were discovered during a routine audit.
"The hospital takes its role as custodian of the public trust very seriously," St. Michael's said in a statement. "We are continuing to work with SunLife, our benefits administrator, to ensure a thorough investigation."
An internal memo sent by VP of HR Mary Madigan-Lee urged employees to use their benefits "respectfully" and pointed to its whistleblower policy which "is in place to allow staff, physicians and third-parties to raise an issue."
The internal memo and hospital statement both stressed that no further information would be released while the matter is still under investigation.