It'll now take just a few days for specialist international hires to get work permits – but not every company is eligible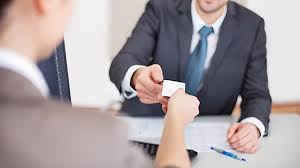 by Laura McQuillan

Many companies now have an easier road to hire highly-skilled foreign workers, with work permit wait times slashed from Monday – but not all Canadian firms are eligible.

Under the government's new global skills visa program, high-growth companies committed to bringing new skills to Canada, and creating more local jobs, will be able to hire top international talent faster.

Instead of waits of up to a year for work permit approval – which turned off international hires in the past – there'll be a turnaround time of just 10 business days.

The program, part of the government's Global Skills Strategy, is aimed at innovative companies in need of specialist global talent to grow their business, or which need foreign professionals to train Canadian workers.

The change also drops the work permit requirement for short-term highly-skilled workers, such as those only in Canada for one month or less per year.

Eligible companies include high-growth Canadian firms that will create new jobs or increase investments as a result of having that foreign expertise, or global companies that are relocating to Canada, making large investments and creating jobs.

The tech sector, in particular, had welcomed the visa change.

"The Global Skills Strategy will help high-growth Canadian technology firms by making it easier and faster to attract and acquire the global talent they need to scale up and compete on the world stage," Council of Canadian Innovators executive director Benjamin Bergen said.