The Dutch brewery showed its sense of humour in an outlandish hiring campaign…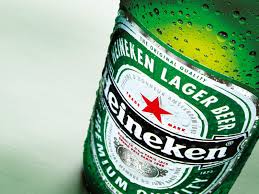 Sitting through hours of interviews is a repetitive process and when you've got the very best recruits vying for a spot on the team it can be hard to discern which one wins – that's why Heineken decided to do things a little differently…
The Dutch brewing company received a staggering 1,734 applications for an intern position on its event and sponsorship marketing team but rather than grilling candidates in a conventional interview, the organization decided to push the potential new employees out of their comfort zone.
In a recruitment campaign dubbed "The Candidate," Heineken staged a series of bizarre events during each applicant's interview, while secretly filming their responses. This is the final product:
More like this:
HR among most amorous at Christmas parties
Would you pay $8K to work lying down?
Is this the worst job ad in the world ever?