Canadians drink 50% more than the global average. How much do hangovers cost your company?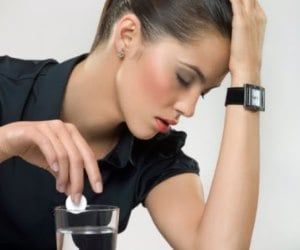 Winter is slowly coming to an end and patio season approaches, when it's not uncommon for employees to over-indulge on a school night. It might seem like a small thing, but it could be having a big cost.
According to the US Center for Disease Control and Prevention, excessive drinking costs the US economy more than $220 billion a year – or about $1.90 for every drink consumed. Based on Canadian consumption, hangovers could be costing the country more than $23 billion a year.
The majority of the cost (72%) came from lost lost workplace productivity, according to the survey, with healthcare costs (11%), crime (9%) and motor vehicle accidents (6%) also contributing.
For businesses, hidden absenteeism and lost productivity are the biggest cost factors, and according to the US data, just 15% of adults were responsible for three-quarters of the costs of excessive consumption.
If a few of your employees seem to struggle on Monday mornings or after mid-week nights out, it might be time to consider to the best way to address
drinking problems
in the workplace.
Phillip Collins, head of workplace services at ADF, said employers and HR departments need to look at the underlying issues of alcohol and drug use, including stress. Workplace stress can contribute to an increase in the use of drugs and alcohol by employees, both during and outside work hours, he said.
Collins said alcohol and drug use is seen as a difficult issue for many organizations to deal with, and that too much emphasis is often placed on individual 'problem' employees. Instead, Collins recommended employers develop a workplace program to deal with the broader systemic and cultural issues of alcohol use.
Key HR Takeaways
Although each organisation will have its own culture that will dictate the way workplace alcohol and drug programs should be structured, Collins indicates four key tenets to addressing the problem:
Sound, formal written alcohol and drug policy: This policy needs to be clear to all, and fit with the needs of the organisation and relevant laws.

Education and training: Employees need to be aware of the policies so that they can be enforceable.

Confidential counseling and treatment services: Collins recommended that employees have access to these, and should be provided with leave if they wish to attend. According to his calculations, the financial cost of counselling is offset by the retention of key staff who may be experiencing short term personal difficulties.

Ongoing evaluation: Alcohol and drug programs need to be regularly evaluated to ensure long-term effectiveness and compliance with the evolving legal environment.

Read also:
Should a hangover qualify as sick leave?