A company in California has a $6 million settlement bill to pay, after one of its employees was cooked alive with tons of tuna in an industrial oven.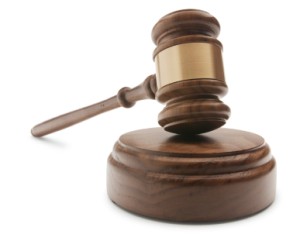 The death of a factory employee in 2012 has ended up in a $6 million workplace safety settlement, the largest ever for a single victim in California.
Jose Melena, 62, was accidentally trapped in a Bumble Bee Foods industrial oven and cooked along with 12,000 pounds of tuna in October 2012.
His body was found two hours later after the 35-foot-long oven in Santa Fe Springs - which reached 270 degrees - was turned off and opened.
Melena had been mistakenly closed inside the oven by a coworker who thought he was in the toilet, and then went on to activate the pressure cooker.
NBC News
reports the California Division of Occupational Safety and Health report found the manned oven system was "inherently dangerous".
The oven's chain that pulled carts of tuna into the ovens would sometimes get snagged, requiring operators to enter the ovens to pull the carts through.
Bumble Bee will pay $3 million to replace all of its ovens, and $1.5 million in compensation to Melena's family, according to the LA County District Court.
In addition, Bumble Bee is due to pay the district attorney's Environmental Enforcement Fund $750,000 and $750,000 in fines, penalties and costs.
Former safety manager Saul Florez was sentenced to three years' probation, 30 days of community labor and $19,000 in fines and penalties.
Florez had pleaded guilty to a felony count of willfully violating lockout rules and indirectly causing Melena's death, according to
NBC News
.
Director of plant operations Angel Rodriguez will have to complete 320 hours of community service, pay $11,400 and take classes on confined space rules, in order to be able to plead guilty in 18 months to a misdemeanor.
A Bumble Bee statement said it hoped the settlement brought "closure".
"We will never forget the unfathomable loss of our colleague Jose Melena and we are committed to ensuring employee safety remains a top priority at all our facilities."