Two industry lawyers share their thoughts on the recent risk-reducing guidelines issued by privacy commissioners.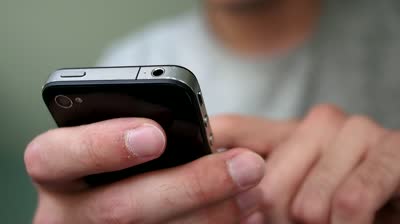 With employees constantly tagging flexible working as the most desirable perk, it's no wonder the line between home and office has become increasingly blurred – but the BYOD programs that often accompany such benefits bring their own organizational risks.

Now – in an attempt to aid employers across the country – the federal, British Columbia and Alberta privacy commissioners have issued joint guidelines regarding employee-owned devices (EODs).

According to industry lawyers Kateri-Anne Grenier and Véronique Barry, the guidelines have been devised to protect employers' data as well as employees' privacy.

"The guidelines, issued on August 13, 2015, apply to all types of EODs," say Grenier and Barry. "That is, all desktops and mobile devices, such as smartphones, tablets and laptops used to access corporate data, emails, communications, applications and other processes and information."
According to the Norton Rose Fulbright duo, the guidelines intend to address issues related to:
· Risk assessment
· Acceptable uses of EODs
· Corporate monitoring and app management
· Sharing of EODs
· Connection to corporate servers
· Responsibility for security features
· Software updates
· Voice or data plans
They also emphasize that organizations' own BYOD programs should address a number of issues including:
· Users' responsibilities
· Acceptable and unacceptable uses of EODs
· Access and security requirements
· Sharing of EODs with family and friends
"The guidelines indicate that although BYOD programs can be part of an organization's cost reduction strategy, using EODs to carry out both personal and business functions may introduce privacy and security risks that could impact both personal and corporate information," add Grenier and Barry.
Read Grenier and Barry's original article here.
More like this:
"Fire me!" says Netflix CEO– twice
Leadership crisis at global start-up?
Inside advice on decreasing psychological injury