The financial firm plans on bringing in a continuous feedback system in an effort to make the job more appealing for younger employees.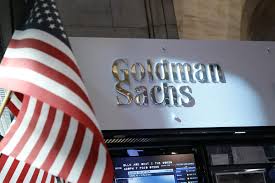 Goldman Sachs Group has announced it will revamp performance reviews for its 36,500 employees. The bank will get rid of the current system – which rates staff on a scale of one to nine – and bring in an online system which collects and provides continuous feedback.
Employees want "more direction with respect to how they can improve," Edith Cooper, global head of human capital management at Goldman Sachs told
Wall Street Journal
.
When asked about improving internally conducted surveys, staff wanted "more frequent and constructive feedback," according to a companywide memo the publication saw.
The new online system, Cooper hopes, will produce more frequent one-on-one conversations between employees and managers, she said.
Cooper also said the bank would provide staff with specific instructions on how they could improve in the future instead of simply grading their work from the previous year.
With current economic conditions meaning thousands of senior job cuts for banks, the morale of junior staff members has become even more imperative. The new performance evaluations are hoped to go some way towards this.
Ranking performance on a numerical scale can be difficult on all workers, Josh Bersin, principal at
Deloitte
told the
Wall Street Journal
. "The person receiving the rating is now stuck with the number for an entire year that labels them," he said.
Deciding to supply more frequent feedback is a natural move for a competitive organisation such as Goldman Sachs, Ryan Frankel who used to work in the firm's special situations group told
WSJ
.
The new system would allow workers to "course correct and elevate their own performance," he said.
Goldman Sachs will also retain its 360-degree annual performance reviews through which staff gain feedback from managers and certain colleagues.
More like this:
Why family status is such a big deal
How perfection can lead to a toxic work culture
Goldman changes policy on employee reviews, plans pilot program