New guidelines say junior staff shouldn't be working more than 17 hours a day – at least during the week.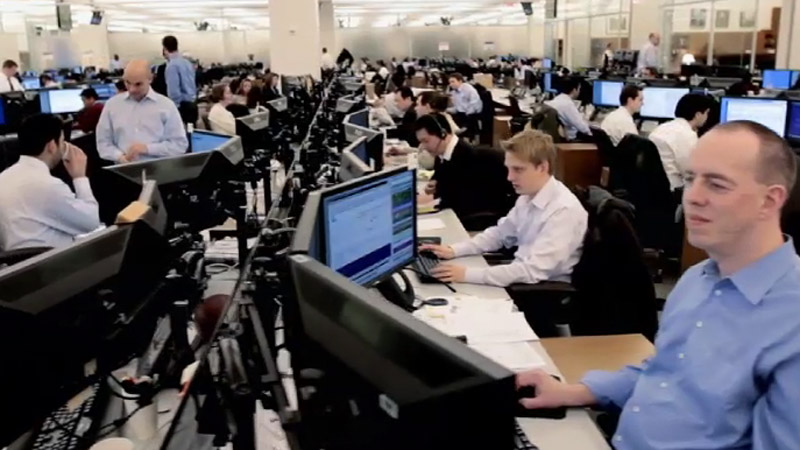 In an age where many employers are striving to provide a good work-life balance for their employees, it seems investment banking firm Goldman Sachs is only just catching up – and they're doing a terrible job of it.
The multinational corporation announced earlier this week that it would be increasing efforts to improve interns' well-being – by restricting weekday working hours to a maximum of 17 per day.
Now, notoriously-overworked newbies will have to be out of the office by midnight and can't return until 7am – at least during the week – on the weekend, it appears they're free to stay as long as they wish.
Many of the big names in the banking industry have made a name for themselves as slave-drivers but now it seems some are cracking the whip a little less often.
Bank of America recently modified its policy, recommending its newest employees – often known as analysts and associates – to "take a minimum of four weekend days off per month."
Goldman, Credit Suisse and Citi Group – among others – have made similar reforms, telling its junior bankers to take Saturdays off or even weekends. Goldman Sachs has even established a specialized task force to address quality of life issues.
While the changes might seem like the banking industry is moving voluntarily towards a better standard of life for their employees, one expert says competition is actually forcing them into it.
Other well-paying industries – tech firms in particular – offer impressive financial remuneration alongside a reasonable work schedule and top candidates are being increasingly drawn to the alluring combination.
"My students, men and women, talk much more openly about an expectation of work-life balance," Sonia Marciano, a professor at NYU's Stern School of Business, told the
Times
. "It's a shift that seems pretty real and substantial."
More like this:
Informal caregiving – is a national strategy needed?
Unionization rates falling in Canada
Wearable technology: the end of the sickie?