From 'touch base' to 'e-meet you' — we're all guilty of using them at some point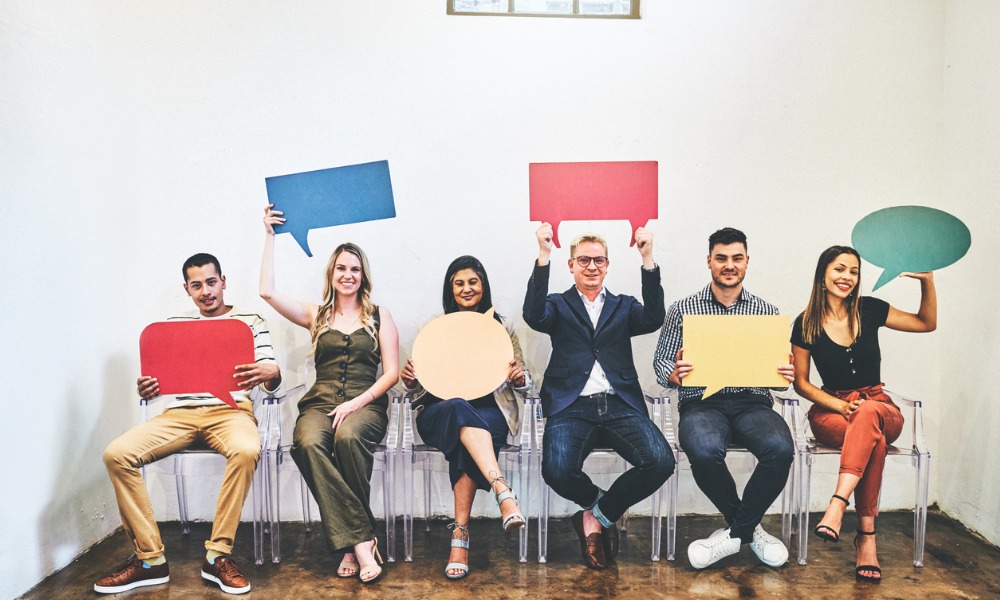 A new study revealed that office workers get annoyed over seeing 33 common workplace buzzwords.
Office jargon, corporate speak or email lingo — whatever you call it, it's safe to assume most people have heard it and probably used it.
'Touch base' and 'no-brainer' were the most hated expressions, with 'outside the box' and 'go the extra mile' following closely behind. Almost one in five professionals said they can't stand the four phrases.
Top 10 most hated office jargon:
Touch base
No-brainer
Outside the box
Go the extra mile
Blue sky thinking
Game changer
Brainstorm
Ping an email
E-meet you
Thought shower
Special mentions of irksome sayings include 'on my radar', 'paradigm shift', 'get the ball rolling', 'reach out', 'moving forward' and 'circle back', according to Premier Inn's research.
READ MORE: The hidden consequences of using jargon
What's more, the study found that the obsession with weird and wonderful workplace jargon is a universal part of the world of work.
Here are five of the most bizarre translated examples of business buzzwords from around the world and what they mean in their local language:
Germany: 'Now it's about the sausage!'
Original phrase: Jetzt's geht's um die Wurst!
Meaning: The final stages of a project
Sweden: 'Sliding in on a shrimp sandwich'
Original phrase: Glida in på en räkmacka
Meaning: To have things easy
Poland: 'What does gingerbread have to do with a windmill?'
Original phrase: Co ma piernik do wiatraka?
Meaning: What does one task have to do with another?
Greece: 'He cooked the fish on his lips'
Original phrase: έψαχνε ένα ψάρι στα χείλη του / épsachne éna psári sta cheíli tou
Meaning: He made his life difficult
China: 'Nine cows, one hair'
Original phrase: Jiu Niu Yi Mao
Meaning: A drop in the ocean