The HR director of Coca-Cola South Pacific outlines four tips for dealing with change.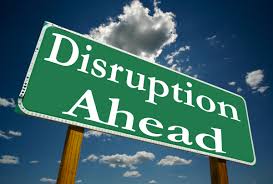 At a recent training exercise on innovation at Coca-Cola University in Atlanta, Anjanette Murfet was introduced to the concept of 'flip-thinking'.
"We were given a business problem and were told about the flip concept," said the HR director, Coca-Cola South Pacific.
"Essentially you flip all of your traditional thinking about that concept on its head and look at how you can do it differently."
Author Dan Pink is an advocate of flip-thinking, and claims that it "melts calcified thinking and leads to solutions that are simple to envision and to implement".
Organisations that are disrupting entire industries have often flipped the conventional wisdom. They've taken age-old beliefs and turned them upside down.
Pink writes: "What they're doing, and what I'm advising based on their success, represents smarter advice – despite (perhaps because of) running counter to what many others believe."

In addition to flip-thinking, Murfet has several tactics for dealing with change. She outlined to HC four change tips for dealing with disruption:
Plan, check, plan, check and repeat. "Before implementing the change plan, use the concept of what I call the red team, which consists of people who are not involved directly in the change. Run through the change plan and get their feedback on what you're missing. What are your blind spots? Have you addressed everything?"
Provide everyone with crystal clear direction on what the change is and how you're going to get there. "For me it's critically important to paint a clear picture of what it looks like when you get there. It's often missed, dismissed as 'we need to make this change because of…' People get caught up in their own process of change. But I think if you can paint a picture of what the future looks like – the destination – that helps sell the what's-in-it-for-me element."
Script all of your critical moves and don't have too many choices. "It creates ambiguity and can cause change fatigue."
Find the feeling. "Find the feeling to motivate people to understand, accept and help drive the change. That again ensures you paint the picture of what it'll look like when people get there. Also understand that each person is on their own particular journey and some will get there very quickly and others won't get there at all and you'll have a lot of people in the middle."