If you've got your eye on the top HR job, you better start working on a plan, says ones HR leadership guru.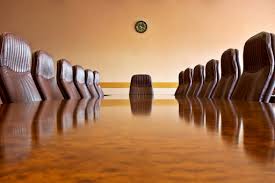 If you have the ambition to climb the corporate ladder, how can you build your abilities and ensure you are suitable to take up that CHRO role?
Sunil Puri, head of research & insights at the Human Capital Leadership Institute (HCLI), told
HRD
that there are four steps to take before you can step in as CHRO.
1) Broaden your skills
Since the typical HR director role is a specialist function, it is essential to work on your skillset before moving into a generalist CHRO position, he said.
"For instance, it can be hard for the head of learning & development to become CHRO because they need to know other core functions such as how to interact with the business, how to run country operations, etc."
This may mean you have to move to a new role to widen your skill set, Puri added. "By perhaps ejecting out of HR for a few years and working in a business function, you can build your skills. Or you could act as an HR business partner within a really large organisation."
2) Enhance your credibility
Because of the generalist role of the CHRO, building up credibility within the organisation before taking up that position is also important, Puri said.
"The CHRO will need to coordinate with different stakeholders, functions and country teams – both at a global HR and a global business level. They will also need to work with the senior leadership team in the region."
By building up an internal network and ensuring more people take you seriously within the organisation, you will be able to function in the role of CHRO more effectively in the future, he said.
To successfully build up this credibility, it is important to work on personal attributes such as collaboration and influencing skills, Puri added.
3) Understand the business
While at the specialist level, an HR director may understand the function inside and out, Puri said. However, they may not comprehend the wider aspects of how the business runs.
"What happens for instance if the Chinese economy is facing problems? What does it mean for my business? What about my sales and my supply chain? How does that impact my talent? And then how does that impact my compensation philosophy, incentive structures or engagement?"
Understanding the levers of the business is extremely critical for any ambitious HR professional, Puri said. It is only when they comprehend how to take the business forward and the implications for HR itself that they can take up the CHRO mantle.
4) Study the regional dynamics
For those who wish to step into a regional or global CHRO role, it is essential to get your head around the dynamics of that region, Puri said.
"You may understand what's happening at a country level but when you are managing different countries or regions, you need to understand the regional interplay of how business is running and most critically how talent is functioning within that region."
For instance, those moving from being head of HR in Singapore to taking up an Asia-Pacific role will need to understand the different characteristics in terms of talent management in diverse countries such as Australia, the Philippines and Thailand.
"You need to have a point of view at the regional level on what's happening and how that impacts talent," he said. To do this, intercultural agility must be learned by taking up roles with different groups, in different countries, etc.
More like this:
6 ways to deal with unreliable workers
RCMP revamps "outdated" recruitment process
Could bore-out be the next burn-out?