Hundreds say they paid huge fees to immigration consultants to get convenience store roles that didn't exist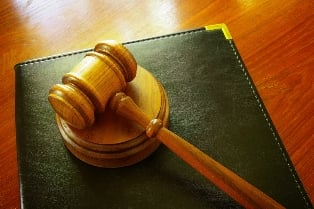 Hundreds of foreign workers are gearing up for a class-action lawsuit against a major convenience store chain and three immigration consultants, alleging they paid up to $8000 each to get jobs that didn't exist.
The
Supreme Court
of British Columbia on Tuesday certified the class-action lawsuit against Mac's Convenience Stores and Overseas Immigration Services Inc., Overseas Career and Consulting Services Ltd., and Trident Immigration Services Ltd.
Four representative plaintiffs allege they paid large sums immigration consultants to get permits to work at Mac's stores across Canada, only to arrive to find the jobs didn't exist and they were unable to work for other employers, the judgment says.
The certification paves the way for potentially 450 foreign workers to join the class-action suit; however, the defendants suggested the number would be closer to 250.
The plaintiffs alleged breaches of contract, conspiracy and breach of fiduciary duty, among other wrongdoings.
Among the group was Nepalese man Prakash Basyal, who said he paid $8000 to an immigration consultant in exchange for a job in Canada, according to an affidavit cited by the Canadian Press.
He received a permit to work at an Edmonton Mac's store; however, after arriving in Canada, the consultant told him there was no job and he could instead work on a farm. Basyal refused.
His work permit meant he could not work for another employer; however, he found a job at a bottle depot in Calgary, where he was caught by immigration workers and detained.
Basyal said he had quit his job in Abu Dhabi to come to Canada, and was "anxious and scared" to find the job didn't exist.
"My pride was wounded and I was very worried about what my parents, friends and others back home would think when they found out," he said.
Related stories:
Protests to be held over TFW program
Almost 80 per cent of bosses breaking the law
Want the latest HR news direct to your inbox? Sign up for HRD Canada's daily newsletter.