This university nearly beat Google to the top spot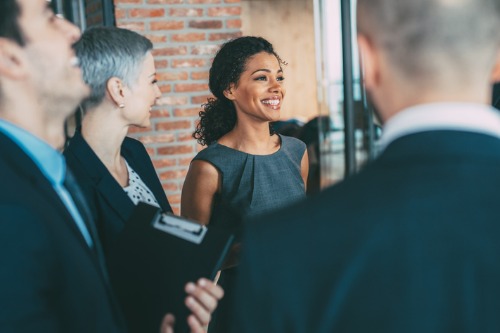 Forbes has published its selection of Canada's Best Employers for 2019. The annual list features 300 companies ranked according to their desirability as employment destinations.
Google's Toronto office clinched the top spot for a second year in a row. But while the internet giant again bested hundreds of other companies, the University of Toronto emerged as a top contender missing the no. 1 spot by a mere fraction of a point.
U of T maintains 20,000 employees across three campuses and boasts a turnover rate of only 2% compared to the 7% average of other organisations.
"We make a lifetime investment in people. We don't hire for two years," said Kelly Hannah-Moffat, the university's vice president of human resources and equity.
This emphasis on employee retention is crucial in a country currently feeling the talent crunch.
"Labour markets across the globe have been particularly tight in recent months, and Canada's has been no exception," Forbes' Vicky Valet wrote.
Canada's jobless rate has hit a four-decade low at 5.6%.
"While advantageous for job seekers, this landscape has proved challenging for companies competing to attract and retain top talent," the company said in the report.
Forbes selected companies that have been doing the most for their teams. Here are the 25 best employers:
Google, Toronto, ON
University of Toronto, Toronto, ON
Avis Budget Group, Grand Prarie, AB
Pratt & Whitney, Longueuil, QC
Saint Mary's University, Halifax, NS
Hydro-Québec, Montreal, QC
Ubisoft, Montreal, QC
Concordia University, Montreal, QC
Microsoft, Mississauga, ON
RTL Longueuil, Longueuil, QC
FedEx, Mississauga, ON
Apple, Toronto, ON
General Dynamics, London, ON, Ottawa, ON, Montreal, QC
Université de Sherbrooke, Sherbrooke, QC
3M, London, ON
Michelin North America (Canada), Greenville, SC
Queen's University, Kingston, ON
Cisco Systems, Toronto, ON
Johnson & Johnson, Guelph, ON
City of Ottawa, Ottawa ON
Ledcor Group, Vancouver, BC
Canada Computers, Richmond Hill, ON
Université Laval, Quebec, QC
Siemens, Oakville, ON
Simon Fraser University, Burnaby, BC
Forbes partnered with market research firm Statista to survey 8,000 Canadians working for 1,500 public and private organisations. Participants were asked to rate, on a scale of zero to 10, how likely they were to recommend the company they worked for to other people. All answers were provided anonymously, with no involvement from employers.