First impressions count for everything and if you want to recruit the very best you'll have to do something special – benefits are the key, says one VP.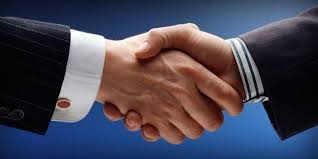 From attracting promising new recruits to winning over those in-demand candidates, making the right first impression is essential if you want to stay ahead of the competition – but how do you do it? This VP says benefits are the key.
"It's probably the first impression that you, as an employer, are making on the individual," says Equitable's HR VP Chris Brown. "If your benefits offer isn't competitive or isn't attractive then I you could be getting off on the wrong foot."
Equitable offers employees an extensive benefits package, including covering the full cost of life insurance, short term disability insurance, health care spending accounts, dental coverage and a range of additional Ceridian services.
Not only that, but the HR team also shared the cost of a DC pension plan – matching employees mandatory and voluntary contributions.
It's a package that's proved itself – according to Brown, Equitable has never lost a candidate over benefits and consistently hears positive feedback.
Start as you mean to go on
While providing a comprehensive benefits package can be a costly investment – Brown says it's worth its weight in gold.
Not only can your company attract the best candidates on the market but when you do bring new recruits on, they enter your organization feeling valued – and that's a sentiment that doesn't disappear any time soon.
More like this:
Global report: HR trends for 2015
How to build the best team
What you can do to pin down your Gen Ys