The former employee returned to his office two weeks after he was dismissed before taking his own life and that of a supervisor.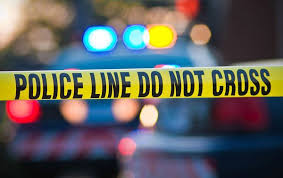 A U.S. man has committed a shocking murder-suicide at his former workplace – returning to weeks after he was fired to take his own life and that of a supervisor.
The unnamed attacker was reportedly fired from Knight Transportation – a Texas-based trucking company – late last month but returned on Wednesday morning armed with a pistol and shotgun.
Shortly before 8:45am, the gunman re-entered the company's office in Katy, a Houston suburb, where he reportedly yelled; "Y'all ruined my life!" before firing a warning shot into the employee break area.
Witnesses claim he then began searching the premises for one particular employee – who authorities have suggested was his former supervisor. When the attacker found the man, he killed him before taking his own life.
It is yet to be confirmed what position the man held at the company or why he was fired.
"Other than he was terminated, we don't know anything about him,' Harris County Sheriff Ron Hickman said Wednesday morning.
"He parked right outside the building and came right in," he added – calling the shooting a "retaliatory act."
There were no other fatalities as a result of the attack but two male employees did sustain injuries as a result of shrapnel – both were treated at the scene but did not need to attend a hospital.
The trucking company operates a fleet of over 4,000 tractors and more than 8,800 trailers – it has a workforce of an estimated 5,000 people.
"This was the action of a lone former employee, who also died as a result of today's events," said the company, before thanking the authorities for their rapid response and expressing their condolences to the grieving families.
"Knight is doing everything possible to ensure the safety of all of its employees," it added. "Counsellors will be on site to support our employees."
Anyone who is contemplating suicide – or has reason to believe someone else is – is encouraged to contact a
local hotline
which can offer expert advice and counselling.
More like this:
Four steps to becoming a CHRO
Contract delay proves costly for employer
Apple hit with job cut allegations