The angry employee took revenge and shared the secret ingredients online – but could the company sue?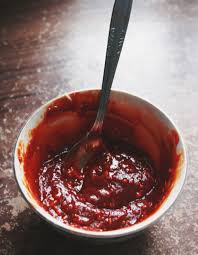 A former employee at a well-known fast-food restaurant has taken her sweet – or rather saucy – revenge by sharing two top-secret recipes online.
Furious after being fired from Raising Cane's Chicken Fingers,
Twitter
user Demeatis Long first shared her former employer's famous secret sauce recipe online.
"Canes fired me," she initially tweeted, adding that the much-loved sauce was nothing but "mayo, ketchup, Worcestershire sauce, black pepper [and] garlic powder."
With thousands of retweets, Long's message spread quickly and keen to appease curious Raising Cane's fans, she soon followed up with the exact measurements.
😋 pic.twitter.com/3Q65gOSpVl

— A.B.R.W ❤️ (@JanniAreYouOkay) September 17, 2015
Inundated with thankful tweets, Long was heralded as a "saint" online but a few days later the fast food chain tweeted "Did you know that only our Restaurant General Managers are told the secrets of our Cane's Sauce? Now you know!"
Jesse Yanarella, general manager at the store Demeatis Long was fired from, swore he had never broken the oath. "I have not told anyone ever, nope. If I had to tell you, I'd have to kill you afterwards," he said on
WBRZ TV
:
His denial only stoked the fire, as Long then tweeted the recipe for Raising Cane's bread: "Canes bread: Holsum BBQ bread, butter & garlic salt. Grill it."
Legal implications
The sharing of trade secrets is a hotly contested subject in employment law but one expert told HRM that for a case to stand up, a company would have to prove they suffered some sort of damage or negative repercussion in order to make out a successful claim.
"There can't be a claim if there's just a neutral effect," Sherrard-Kuzz employment lawyer Ashley Brown elaborated.
More like this:
HR below par on global mobility
How to handle employee addiction
Benefits beat salaries, US survey