The Canadian firm is now offering mental health benefits to entire workforce of 13,000 employees.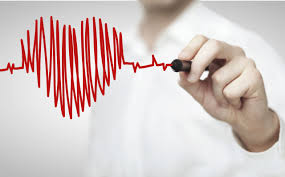 Manulife
Financial Corporation has announced an increase in its staff mental health benefits package, providing its entire Canadian workforce with up to $10,000 in coverage.
Manulife Canada announced the increase last week, while re-affirming its commitment to the mental health of its employees.
Under the new package, all 13,000 Manulife employees in Canada their families will be eligible for up to $10,000 in mental health benefits per year.
This announcement came a few months after
Starbucks
Canada announced that employees working 20 hours per week would receive $5,000 in mental health benefits.
"We're seeking to overtly address the financial barrier [to seeking mental health treatment] with our benefits, but in some ways, we are hoping to address the stigma [around mental health] by showing our employees that we care about their mental health and separate this out as an element of the benefits plan package," said Stephani Kingsmill, executive vice president, Human Resources, Manulife Canada.
Prior to last week's increase, Manulife employees were entitled to a bundle of health benefits ranging from $500 to $1,000 per year per employee depending on their preferences, Kingsmill said. Under the new plan, the mental health benefits will be a core part of the health benefits package.
Nicole Stewart, principal, Total Rewards Research, The Conference Board of Canada, spoke to HRM about the growing trend for companies to provide mental health benefits to employees.
Stewart said that mental health benefits are usually lumped under other health benefits, with the totals maxing out at $700 to $1,200.
Marilynne Madigan, a mental health advocate who has been monitoring trends in employee benefits, said that the Manulife and Starbucks are setting the trend for organizations to start to take mental health in the workplace seriously.
"Mental health in the workplace is impacting organizations in terms of productivity. Now, organizations are looking at the coverages within the benefits program and the various thresholds -- making sure there's enough dollars for realistic treatment," Madigan said.
By Veronica Silva-Cusi