The federal government is asking Canadians to share their views or experiences on harassment and violence in the workplace.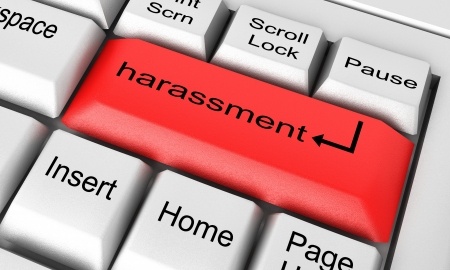 Canadians who want to offer the federal government their views on, or share their experiences about, sexual harassment or violence in the workplace have one more week to fill in an online survey on the topics.
Launched on Valentine's Day, the anonymous consultation runs until March 3.
The survey is aimed at giving the government public feedback as it considers ways of tackling the problems in workplaces that fall under federal jurisdiction – roughly six per cent of Canada's workforce – through possible amendments to the Canada Labour Code.
"Gathering the views of Canadians will help the government understand the prevalence and types of behaviours linked to harassment and violence that Canadians experience in their workplaces," the government said in a statement announcing the survey.
"It will help highlight some of the risks that are contributing to workplace harassment and violence, and identify the types of resources that can be useful in eliminating these issues from federal workplaces."
The 21-page online survey asks numerous demographic and other questions of participants designed to probe their views and experiences – if any – of workplace harassment, sexual bullying or worse. Multiple-choice questions also look at what a respondent did about the issue, whether they reported it, and what mechanisms they found in place for dealing with it.
For example, one question asks why a person decided against reporting an incident, offering reasons to check off such as: "felt the issue was too minor," "issue was resolved," "scared to come forward," or "thought no one would believe me."
To encourage participation, information provided through the survey is confidential and participants are expressly asked to avoid including information that could identify them.
In a survey of the federal workforce released in 2015, almost 20 per cent of public servants consulted said they had been harassed on the job in the previous two years – mostly by their bosses or co-workers. Nine per cent of respondents reported some kind of sexual harassment, while two per cent reported facing physical violence.
Additionally, 295 formal complaints of sexual harassment in workplaces under federal jurisdiction were brought to the attention of the employer in 2015, about 80 per cent of which were from women. There were 1,601 reported incidents of violence that year, with men comprising 60 per cent of injured or targeted employees.
Jean-Bruno Villeneuve, spokesman for Employment Minister Patty Hajdu, said Thursday that consultations with unions and employers took place last fall and it's now the turn of all Canadians to have their say. He had no information on the quantity or type of feedback so far.
Among other things, the consultations aim to help the government get a handle on the prevalence of workplace harassment and violence, what the harassment or violence involves and what conditions cause or exacerbate such incidents. Other areas being explored include measures in place to mitigate or prevent the problems and the resources needed to move toward work environments that aren't hostile.
Maryam Monsef, minister of status of women, urged people to take part in the current consultations.
"Only by bringing these issues to light will we be able to increase prevention, support survivors, and engage men and boys in creating a society that is safer for all Canadians," Monsef said in a statement.