Tip line, mobile units also being rolled out to provide support in affected regions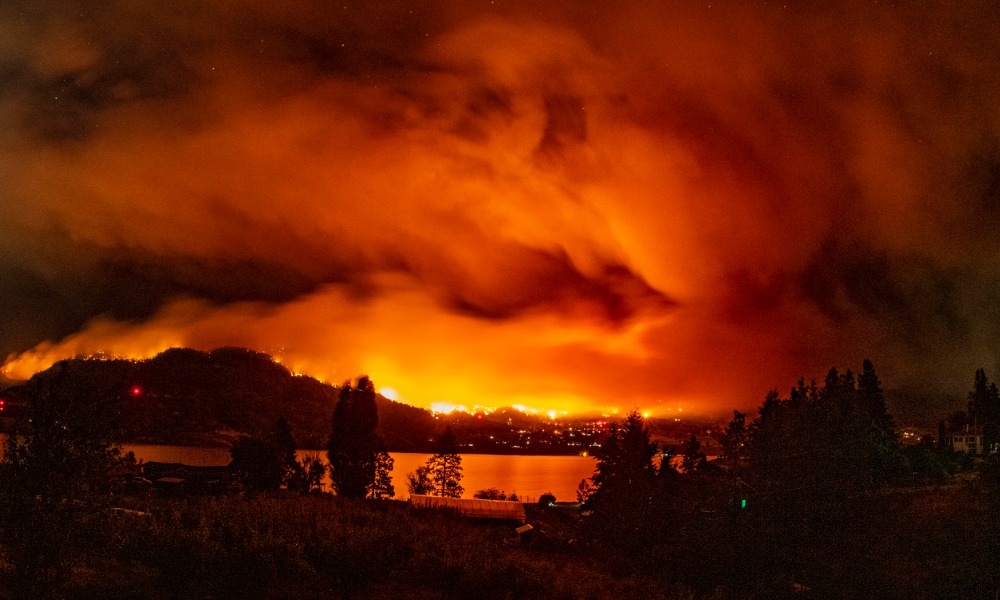 The federal government is looking to provide essential support to migrant workers affected by recent wildfires in British Columbia.
In ensuring the health and safety of these workers, Employment and Social Development Canada (ESDC) says it will be performing wellness checks on these workers.
"The government of Canada takes the protection of temporary foreign workers' (TFWs) health and safety seriously," said Samuelle Carbonneau, ESDC spokesperson, in a Global News report. "Ensuring the health and safety of temporary foreign workers while in Canada is a key priority."
The goal of the wellness checks is to ensure "temporary foreign workers are safe and have access to basic necessities," said the spokesperson.
As it is, employees are suffering from scorching heat as the world enters an era of "global boiling," United Nations Secretary-General António Guterres previously warned.
The traditional nine-to-five working hours may need to begin a little earlier than usual as the world continues to heat up amid a changing climate, according to experts.
Tip line, mobile units for wildfire safety
ESDC also has a tip-line, available in over 200 languages, and an online reporting tool where TFWs or other interested parties can report situations that compromise the health and safety of workers, according to the Global News report.
The government body will also deploy mobile units to evacuation centres to assist clients by offering support in submitting applications for benefits, such as employment insurance, noted Ottawa.
To support evacuees, Parks Canada is also offering free admission and front-country stays in national parks in British Columbia and Alberta to residents who have been forced to evacuate their communities in the Northwest Territories and British Columbia, until evacuation orders have been lifted.
Wildfire smoke is dangerous to workers' health – and it's a pain in their pockets, too, according to a previous report.
Particulate matter or soot bring risks of asthma attacks, heart attack, stroke or early death to everyone, but people with heart disease, asthma or chronic obstructive pulmonary disease (COPD) are of higher risk, said Paul Billings, national vice president for public policy at the American Lung Association.
"They penetrate deep in the lungs and where you have oxygen exchange systems," he said. "These particles actually get into your blood and create a wide range of poor health outcomes, including stroke, heart attacks and different kinds of cancer."