Employers could soon have an answer to why they're still struggling to find talented young staff when many youths are out of work.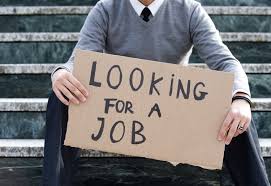 Canada could soon find itself facing unexpected economic and social fallout without a clearer picture of where and how young people are failing in the labour market, says the chairwoman of a new federal panel on youth unemployment.
A better understanding of why some young people can't get their foot in the door will be key to understanding whether Canadians will be able to afford a house in the future, or even afford their rent in six months' time, Vass Bednar said in an interview.
It could also offer a better idea of whether some are holding off on starting a family for fear of the cost of child care, said Bednar, associate director of the cities research program at the University of Toronto's Martin Prosperity Institute.
Bednar said there are no clear answers to helping more young people find jobs – there are different issues facing urban and rural youth, as well as unique barriers for indigenous youth. All this makes the panel's work that much more challenging.
``Our panel doesn't come with all the answers,'' said Bednar, a former senior policy adviser to the Ontario Liberals. ``No one has written a paper or an op-ed (that says), 'Hey, this is what we need to do for youth in Canada.'
``It's going to be tough.''
The panel officially opened on Monday.
The group will sift through statistics, hold consultations and meet young people and experts to figure out what the federal government can do, with the help of provincial and territorial governments, to help millions of youth in the job market.
The job numbers for August showed the youth unemployment rate was little changed at 13.2 per cent. Employment dropped by 48,000 from August 2015 as the population for the age group dropped by the same amount.
The youth unemployment rate in Canada is almost double the national average and has been that way since the 2015 election campaign when the Liberals promised to create 125,000 jobs annually for young people by spending $1.5 billion over four years on a youth employment strategy.
Federal statistics project that over the next decade there will be almost six million job openings in the labour force. The data show officials estimate there will be 5.8 million projected job-seekers, including just over five million coming out of school.
NDP jobs critic Niki Ashton has been consulting young Canadians across the country all summer about their job prospects, and said in a statement Monday that the situation is dire.
``What we've heard loud and clear is that the reality for millennials in Canada is increasingly grim _ 'hopelessness' was the word I heard most often,'' Ashton said.
``Young people across our country feel like the deck is stacked against them. This critical situation requires national action.''
Bednar said the panel is going to look at whether graduates are leaving school with the skills they need to be employed, or whether the meme of a English literature graduate working as a
Starbucks
barista is true.
An interim report will be out by the end of the year and a final report to Labour Minister
MaryAnn Mihychuk
is due by next March.
Recent stories:
Federal union targets Trudeau
Do financial incentives really boost performance?
HR urged not to 'underestimate complexity' of managerial roles