A recent decision is offering clarity to employers over exactly what constitutes a "workplace" for health and safety inspections.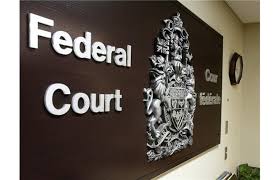 A recent decision is providing much-needed clarity to federally-regulated employers over exactly what constitutes the "workplace" when it comes to health and safety inspections.
The case came into play after the Canadian Union Postal Workers filed a complaint alleging that only the physical building of Canada Post's Burlington-based depot was being inspected.
Representatives argued that health and safety inspectors should be examining other areas, including the routes that letter carriers follow and – following an investigation – the health and safety officer agreed, insisting the company had breached the Code by restricting inspections to the Ontario building.
However, Canada Post appealed and the appeals officer reversed the original decision, explaining that the obligation to inspect does not apply to any place that the employer does not control.
The union sought to set aside the appeals officer's decision but the Federal Court dismissed its attempt, confirming the decision had been reasonable.
"This ruling will be particularly relevant to employers with employees working in different locations outside of the controlled workplace, such as airline employees working at airports, truck drivers making deliveries to different points of call or telecommunication employees installing telecommunication systems at an individual's residence," stressed leading employment lawyer Tommy Tremblay.
"As a result of this decision, it is now clear that the definition of 'workplace' for the purposes of inspections under Part II of the Code is limited to workplaces over which the employer exercises control," he explained.
More like this:
How Uber's CEO recruits his top staff
Insurance giant offers sleepy salary-boost
10 tips to be an influential leader