The woman narrowly avoided jail after she broke into her old office and committed an unusually flamboyant act of vandalism.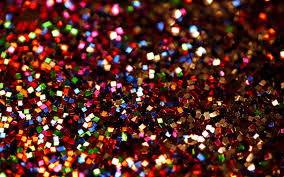 A young woman from Akron, Ohio has narrowly avoided jail after committing an unusually flamboyant act of vandalism on her former employer's property.
Samantha Lockhart was given a suspended nine-month jail sentence and placed on probation for 18 months after "glitter bombing" the office of supervisor Jamie Kappler.
Having recently handed in her resignation, the 25-year-old returned once the Summit County Fiscal Office closed to spray silly string, throw toilet paper, dump glitter and spread powder across the fellow employee's desk.
A county computer, scanner, printer and keyboard were damaged along with a number of personal items, according to prosecutors.
As part of her sentence, the university graduate must complete 50 hours of community service, write a letter of apology and have no contact with her former co-worker or the office itself.
She was also hit with a $1,000 fine.
Assistant prosecutor Teri Burnside told the judge that attempts had been made to resolve the case amicably and without a trial but claimed Lockhart failed to understand the gravity of her actions.
That gravity may soon sink in though.
Lockhart, who has a degree in political science, had planned to take a job overseas, teaching English to schoolchildren in Chile but her passport was revoked following her arrest.
More like this:
Revealed: CHRO's top priorities for 2016
Mercedes engineer in hot water over data theft
Why most workers are lazy when it comes to learning