A CEO suing her former employer for gender discrimination has revealed yet another unusual anecdote, bordering on the bizarre.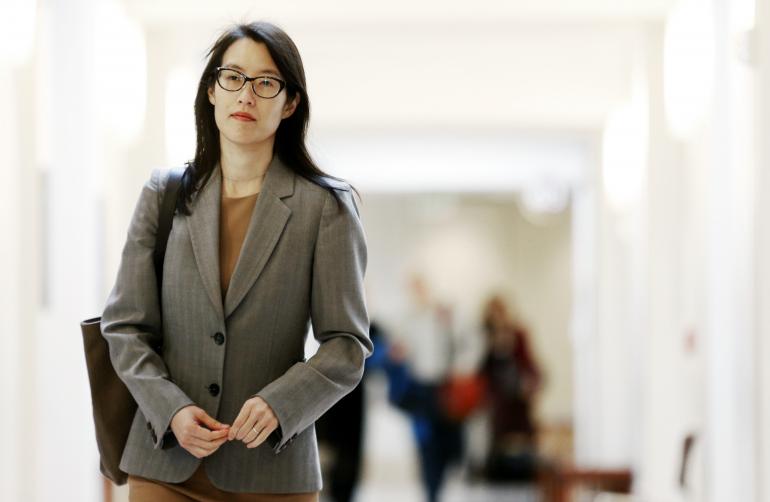 Ellen Pao is suing her past employer to the tune of $16 million and, in the quest to prove senior execs were gender discriminative, she's shared an unusual anecdote in court.
The current interim CEO of social media site Reddit says she was given an inappropriate gift by senior partner Randy Komisar while working at venture capitalist firm Kleiner Perkins Caufield & Byers.
The unsuitable gift? – A collection of erotic poems and sketches by singer Leonard Cohen.
Komisar admits giving Pao the sexually explicit "Book of Longing" as a Valentine's Day present but insists the offering was simply a friendly exchange between co-workers – one he felt compelled to engage in out of guilt.
"I felt guilty. She had given me two very nice [Christmas] gifts and I knew that Ellen was quick to take slight and see the negative," Komisar told the court. "I was worried she would think I wasn't reciprocating."
However, Pao says Komisar's gift made her uncomfortable as it was followed months later by an invitation to dinner – in which Komisar mentioned his wife way away. Again, Komisar offered an alternative explanation to the court – insisting the comment was simply small talk rather than an attempt at romance.
Trained lawyer Pao claims the incidents are illustrative of the systematic sexual discrimination present at the male-dominated firm and says she was passed over for a promotion purely because she was female.
Kleiner Perkins lawyers are arguing that Pao's work just wasn't up to scratch and insist the CEO "repeatedly and consistently seeks to twist facts, circumstances and events.''
More like this:
How soon is too soon to sack that terrible new hire?
Google exec guilty of "manterruption"
Disabled grads fear discrimination