HR managers will be shaking their heads in disbelief at some of the inappropriate, offensive – and not to mention illegal – inquiries.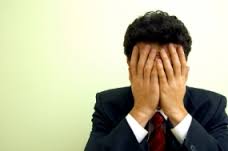 HR has come a long way since its fledgling days as 'personnel' and you'd think that by now we'd all know a little better than to ask inappropriate (and illegal) interview questions – apparently not.
Employment law firm Thomas Mansfield asked recent graduates to share the worst questions they'd ever been expected to answer in an interview this year – and the results are shocking.
The graduates didn't disclose their name but shared their qualification and the offending question.
Women heard a series of sexist questions:
"What do you think about dating someone in the office?" – BA English Literature
"Can you wear more make-up next time?" – BSc Physics
"Can you flirt with customers to make them stay longer?" – BA Journalism
"Do you get PMT?" – BA Theology
"Are you planning on having children soon?" – MSc Personnel Management (how ironic.)
But men were by no means exempt from the inappropriate line of questioning:
One man, with a BA in History was asked; "Is that a hickey on your neck?"
Another, with dreadlocks and an MSc in Economics, was asked; "When was the last time you took drugs?"
Employment lawyer Meredith Hurst said: "Without even realising it, employers can ask seemingly innocent questions and break the law in the process.
"However, with employment law information so readily available online, there really is no excuse for insensitive questions or illegal practices."
More like this:
Google Canada boss rebukes "slow" businesses
How does Canada's minimum wage compare?
BBC journalist facing disciplinary action after falsely reporting Queen's death