Cocaine and commuters – British bus driver insisted contaminated bank-notes were to blame.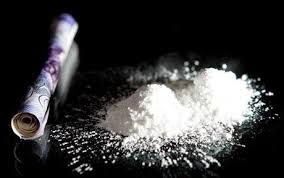 An employment tribunal in Britain has awarded one well-behaved bus driver £84,000 - or approximately $153,500 - in damages after he was unfairly dismissed following a failed drug test.
Bristol man Alan Bailes had worked with transport company First Bus for 22 years when he was fired for gross misconduct after a saliva test showed traces of cocaine in his system.
The 55-year-old insisted he had never ingested the drug, blaming contaminated banknotes for the false-positive – previous research has revealed that approximately 10 per cent of British banknotes carry detectable traces of cocaine but his employers refused to investigate.
To demonstrate his innocence, Bailes paid for a drug test to be carried out on his hair – a method considered by the courts as more reliable than saliva tests.
The test came back negative but First Bus refused to reinstate Bailes, who had no previous disciplinary record in his lengthy career with the company.
"I was accused of doing something I knew I hadn't done and, with the backing of the union I was determined to fight back," said Bailes.
Bailes launched legal action and was eventually awarded maximum compensation.
Lawyer Bruce Robin represented Bailes – he said the former bus-driver's family had "suffered enormously" as a result of the unfair dismissal.
"His future career prospects have been affected by the unfair dismissal," said Robin. "There was an onus on the employer to carry out proper investigations before dismissing such a long-serving employee with an impeccable record."
A First Bus spokeswoman said it took the safety of passengers, staff and other road users "incredibly seriously" and said "stringent drug and alcohol testing" was mandatory for all staff.
"While it would be inappropriate to comment on the finer details of this individual case, we believe we followed due process throughout," she said.
More like this:
£3.1 million for bullied banker following "disgraceful" harassment
Lighter Side: Target employees' musical tribute goes viral
CEO raises minimum wage to $70,000 – by slashing own salary