More than 60 per cent of HR managers said their companies had made recently made policy changes which accommodate working parents.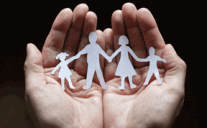 A new study of Canadian HR managers has suggested a promising trend towards supporting working parents after more than 60 per cent said their firms had introduced family-friendly policies in the past five years.
Commissioned by Office Team, the study also compared which perks are most favoured by employees with the ones organizations are most likely to offer.
The clear winner – for employees at least, was flexible hours. A huge 69 per cent said that perk in particular would have the greatest impact on their decision to work at a company. Reassuringly, almost the same amount of employers (67 per cent) offered the option.
Telecommuting was also important to employees and 20 per cent cited it as the most influential perk while 39 per cent of HR managers said their organization offered the benefit.
After a notable drop in interest, maternity and paternity leave took third place for employees at six per cent while a huge 84 per cent of employers said they offered the perk.
Just four per cent of employees said a childcare program would have the biggest impact although 17 per cent of HR managers offered it and only one per cent of employees said adoption benefits would be the most influential while 20 per cent of HR managers offered it.
"Companies are increasingly recognizing the need to make more family-friendly options available to their employees," said Koula Vasilopoulos, a district president for OfficeTeam. "Leveraging these programs may help to attract and retain talented candidates by demonstrating that your workplace is one where employees feel valued and supported."
Vasilopoulos also noted that the benefits could play a role in not only attracting and retaining employees but keeping them happy and engaged too.
Better balance is something everyone appreciates," she said. "Perks like flexible hours and telecommuting can help ease the demands of personal obligations, ensuring staff remain focused and productive at work."
Recent stories:
Fox hires new HR chief
Senior exec returns to job despite racist slur
Top leaders join forces to "hack" diversity gap