It's time to harness the power of the Inclusion Generation, writes Kim Tabac, chief talent officer for Deloitte Canada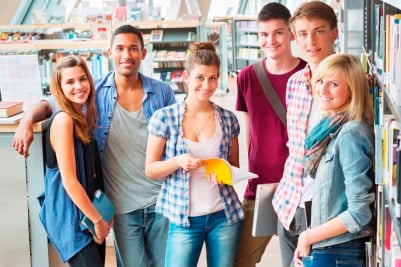 It's time to harness the power of the Inclusion Generation, writes Kim Tabac, chief talent officer for Deloitte Canada
Organizations across the globe are anticipating the next generation of business leaders to enter their doors: millennials. It seems that while many businesses in the marketplace are talking about and preparing for the shift, this 'new' generation (composed of those born after 1982) has already made its way to our firm, making up more than 70% of Deloitte Canada's practitioner base. Having millennials within our offices has given us a head start on better understanding the type of talent experience they're looking for. These educated, tech-savvy, hungry millennials are looking to grow their careers, and they have vastly different expectations than the generations that came before them when it comes to how they work, how they are valued, and perhaps most important, how they feel inspired and included by their employer.
In addition to this firsthand experience, Deloitte has conducted extensive research on both millennials and inclusion in the workplace over the past several years. Although all generations value inclusion, we're seeing that millennials place much greater emphasis on its importance. It's why at Deloitte, we often refer to them as the Inclusion Generation.
Our research tells us that almost 50% of millennials consider diversity and inclusion an important component of their job search criteria. Interestingly, since this generation expects an inclusive work environment, we've seen that they are more likely to notice the absence of inclusion in the workplace than when it exists.
As HR professionals, we know that inclusion is no longer simply the right thing to do, – it's the smart thing to do. How employers approach and manage inclusion will only increase in importance as millennials become more prominent in the workplace. Having an inclusive culture is critical when attracting top talent, and we know that organizations that bring together people with a variety of experiences, mindsets and skill sets often outperform the rest.

Inclusion as defined by millennials
It's important that organizations understand how millennials define inclusion, since this generation's definition has shifted what the term now means in the corporate arena. Whereas previously inclusion has typically pointed to sociocultural traits, today we see millennials describe an inclusive environment as one where there is a high variety of ideas and work styles. This means that they are just as likely to associate inclusion with a variation of backgrounds, educations, skill sets and mindsets as they would with a variation in skin colour, religion and ethnicity.
Creating an inclusive culture
The time for organizations to stop planning for the future arrival of millennials and to start making changes is now. Based on our own experiences and the research Deloitte has conducted, we've identified three areas where we believe businesses can shift their focus to begin creating the inclusive cultures millennials are seeking, as well as the actions they can take to reach this illustrious goal.
1. Disrupt Leadership
Millennials, like generations before, want the opportunity to grow and enhance their capabilities. Leadership positions in many organizations are held primarily by experienced generations; however, we're seeing that the businesses that engage deeply with younger workers to understand how they want to grow as leaders are fostering some of the most inclusive workplaces. More often, we're seeing yesterday's corporate hierarchy become today's flat landscape – an environment where different generations can work, learn and grow together.
At Deloitte Canada, our people have opportunities to lead at every level. These aren't just on the job alongside experienced professionals, but in the classroom with learning and development opportunities, and in the community as well.
Take action: Identify and provide opportunities for millennials to lead earlier in their careers. This might mean giving them the chance to spearhead projects with support from senior leaders, using them as 'reverse mentors' to help experienced executives learn about new hot trends or simply promoting them into leadership positions faster.
2. Create a sense of belongingness – put all ideas on the table
With the Inclusion Generation, it's less about counting and cataloguing differences, and more about valuing how different people come together to work and achieve common goals. That's why it's important to millennials to have diverse thinkers within a group, all sharing their different perspectives and ideas. It's what we call 'unite to include' at Deloitte Canada, and it's how we ensure we foster an environment where all of our people feel respected, valued and productive. As a firm, we celebrate our differences, and we want our people to be their true, authentic selves.
Take action: Capitalize on the Inclusion Generation's thinking, and encourage individuals with diverse backgrounds, educations, experiences and mindsets to work together. This can help generate incredible ideas and results for your organization.
3. Offer flexibility and autonomy – individualize the employee experience
We're seeing more organizations today shifting away from hard and fast dress codes, punching time cards, and strictly defined work arrangements. Research shows that for millennials flexible working arrangements support greater productivity and employee engagement while enhancing their personal well-being, health and happiness. It's time for organizations to stop assuming what's best for their people as a whole and start letting their people define the possibilities themselves.
We encourage our people at Deloitte Canada to work in the way that works best for them. We describe it as 'your work, your way,' and it's how we support our people to more quickly achieve the impact they seek, both inside and outside of our office walls.

Take action: Aim to create conditions that allow creativity and inspiration to flourish. Think about the ways you can build an inclusive culture where individually designed workstyles are accepted. This could mean flexible work hours and innovative workspaces, or empowering your people to take sabbaticals and have more control over the time they spend with family and pursuing passion projects.
Truly inclusive cultures are those that enable their employees to connect, belong and grow. Organizations must ensure they're creating inclusive cultures with strong foundational elements not only for millennials, but also for future generations.