The decision will sit well with unions but economists warn of a "potentially astronomical" impact to businesses.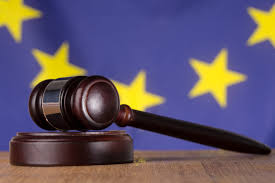 Many European businesses could soon see their costs increase dramatically after an EU court ruled workers without fixed offices should be paid for travel time.

The case was brought to the European Court of Justice by employees of Tyco – a Spanish security company – who argued that they should be compensated for the time spent travelling between home and work.

In the past, the alarm-fitters had driven for up to three hours to reach clients' premises – but bosses only paid them from the moment they arrived at the first job to the moment they left the final one.

Despite opposition from the British government, the European Court of Justice ruled in favour of the tradesmen and said the travel-time should be included in the 48-hour working week imposed by the EU's Working Time Directive.

Currently, European employees cannot work more than 48 hours in a week unless they choose to opt out.

Defeated

The British government had argued the ruling would lead to significantly higher costs for businesses as well as create the potential for employees to abuse the system but judges dismissed this, and insisted it was a company's responsibility to prevent such behaviour.

Glenn Hayes, a partner at law firm Irwin Mitchell, told the Telegraph: "In certain industries, such as the care industry, it will have a huge impact.

"If you bid for a contract, and your costs go up, it could be potentially astronomical."

Torment

The ruling could force many companies to hire more workers, pay higher salaries and schedule more breaks, simply to remain within the law.

Allie Renison, the head of trade policy at the Institute of Directors, said the European Court of Justice had "become a red-tape machine, tormenting firms across Europe."

Common sense

Understandably, unions are welcoming the ruling and Frances O'Grady – the general secretary of the Trades Union Congress – told the Financial Times that the decision was "just common sense and fair play."

"If people are spending 10 or more hours travelling to customers, of course it should count for working time limits," she said.