A comic shop worker who took to social media to complain about language used in the workplace claimed she was fired because of it.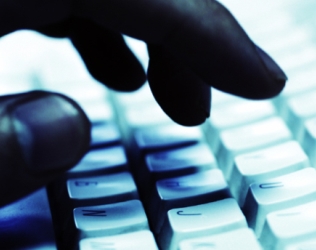 A US comic shop was forced to defend itself on social media after a former employee claimed she was fired for complaining about a room in the store that was allegedly described as a "rape room."
Rape survivor Jennifer Williams claimed that an acting manager at Harrison's Comics described a back room in such terms during her induction, news.com.au reported.
Williams tweeted about the incident and claimed she was fired two days later.
"The truth of the matter here is that I was praised for my work prior to my complaint and fired after my complaint. It's easy math," she tweeted.
The incident prompted a flood of support from social media users and Harrison's Comics posted a statement on
Facebook
denying the allegations.
"Harrison's takes these allegations seriously and denies them all," it said.
"We do not condone inflammatory, intolerant, sexist, racist or family-unfriendly language or behaviour in any of our stores."
The statement said that Williams was "terminated for documented, performance-based reasons only" and that was explained to her at the time.
"Her employment was terminated in a professional, impartial manner in the presence of another employee. There is certainly no 'rape room' at Harrison's Comics."
According to the statement, the only time the term was used was when a group of trainees, including Williams, were being shown the store's statue room, which was referred to as the "stat room" for short.
One of the trainees asked if it was "stat, like stat rape?" and the trainer told them "sternly" that the store did not have a rape room.
"That was the first and last time a 'rape room' was ever mentioned until Ms Williams took to social media and we were put in the position of having to defend ourselves," said the statement.