The 26-year-old plumber missed 491 hours of compulsory education and kept the funds for himself.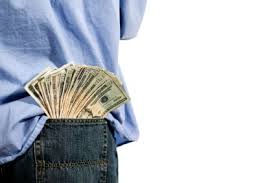 A 26-year-old plumber is in hot water after allegedly taking $13,000 from his employer MEGT, which was meant for his compulsory training.
Hassan Abdul-Rahim claimed to have completed 529 hours of reimbursable study between November 2013 and June 2014, the Melbourne Magistrates Court has heard.
In reality, Abdul-Rahim allegedly kept the $13,206 (CA$12,925) he was paid for the training at RMIT University, and only completed 38 hours.
Additionally, the apprentice plumber is in trouble for possession of ammunition and the drug ice. He was also caught driving without a license and being behind the wheel with illicit drugs in his system.
He has already spent 26 days in prison and the defence counsel Hayden Rattray argued that was long enough. Rattray also said Abdul-Rahim was remorseful for deceiving MEGT.
Magistrate Gerard Lethbridge concluded Abdul-Rahim's previous jail time had been "a wake-up call" and decided not to extend it, according to a report in
The Age
.
As punishment, Abdul-Rahim has been ordered to serve a two-year good behaviour bond and a 12-month community corrections order, pay $800 (CA$795) in fines, perform 80 hours of unpaid community work and not drive for three months.
Further, a condition of the community corrections order is that Abdul-Rahim pays back the money he owes MEGT.
More like this:
The training technique many are too afraid to use
How to handle tricky overtime requests
Could hijack hostage's selfie see him sacked?