One-size-fits-all policies simply won't cut it anymore, says one industry expert – employers need solutions specific to their organization.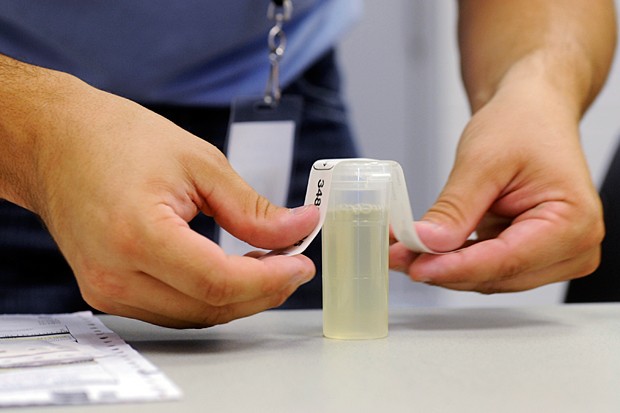 Canadian employers often end up wading into muddy waters when attempting to address marijuana in the workplace which is why it's essential HR professionals don't rely on a one-size-fits-all policy.
Instead, organizations must consider what's appropriate in their own unique environment. Here, industry expert Tim Thoelecke explains:
Drug use today poses a serious threat to employee safety and productivity and illicit drug use often results in greater absenteeism, decreased productivity, and more. In fact an estimated 23.9 million Americans currently use illicit drugs. Two-thirds of those are employed and working somewhere. And with more relaxed attitudes toward marijuana (and legalization in many states), many businesses just aren't sure what is the best for them.
Smaller businesses are the most vulnerable. For example, the percentage of impaired workers is higher in small businesses (fewer than 500 employees), and so is the cost of worker's comp, time lost, inventory shrinkage and accidents. But it's more than that. Consider the legal liabilities (or dissatisfied customers) when work is not performed correctly. Consider lost time, money, and other resources lost to fix errors.
That's why it's imperative to have an effective drug testing policy. A written drug policy should reflect the type of business you're in.
Here is a very general breakdown with recommendations:
Towing companies, school bus drivers, movers, trucking companies
- Companies whose employees have Commercial Drivers Licenses (CDLs) fall under the authority of the U.S. Department of Transportation. They are required by law to have a drug testing program. The DOT has several modes, but most fall under the Federal Motor Carrier Safety Administration (FMCSA). Each year 50% must undergo random drug testing, and 10% must be randomly tested for alcohol.
Construction, contractors, plumbers, electricians, roofers, warehouse workers, fork lift operators, manufacturers
– Safety is of utmost importance in these types of businesses as those under the influence can harm not only themselves, but their co-workers as well. On-the-job injuries are the biggest concern when businesses consider a drug testing program.
That's why with these types of businesses, we recommend that they more-or-less model what the DOT requires of truck drivers, airline pilots, and rail employees: a program that includes pre-employment, post-accident, reasonable suspicion and random drug testing.
Restaurants, retail and other businesses that handle cash
– Drug testing helps reduce turnover, reduce pilferage, improve safety and reduce worker's comp premiums and claims. In fact, up to 80% of losses from theft, pilferage and inventory shrinkage in the workplace come from substance-abuse employees, far more than shoplifters or burglars. Restaurants are particularly vulnerable if they don't have a drug testing program in place as often word spreads and the absence of a drug testing program tells abusers a company is a good place to hide. With safety less of an issue, a pre-employment drug test and criminal background check will be enough for most employers.
(Continued...) #pb#
Cleaning services, pest control companies, auto parts suppliers
- Companies with fleets of vehicles, and employees who often work inside clients' homes and businesses are at risk. Certainly an auto accident involving an impaired employee will cost the employer big, but there's also the pilferage concern. Drug habits are expensive. Do you really want a phone call about a missing laptop or necklace? For companies like this, pre-employment drug test, criminal background check and random drug testing are recommended.
Professional offices: attorneys, doctors, bankers, nurses, accountants
– Many feel these are exempt, but nope, they are not. In fact, higher income and the confidence that goes with it often result in abuse of alcohol and misuse of prescription drugs and cocaine. Is usage less than other professions? Probably, but a doctor who drinks on the job or a nurse who gets into the narcotics cabinet can do a lot of harm. Likewise a banker or accountant can cause serious damage to a business with a few errant spreadsheet entries or inappropriate use or disclosure of confidential client information. Certainly a criminal background check should be part of the onboarding process, but maybe you run one every year. And definitely include drug testing.
Marijuana is mainstream, or trying to be. Indeed, many have accepted it, assuming it's no longer the danger that it once posed. Oddly, it's just the opposite. Marijuana use is becoming more pervasive. It's stronger (10x stronger) and its effects last longer (long after the high has gone) than ever before. Employers who want a safe, healthy, secure workplace must be more diligent than ever.
Before you start testing for drug use, draft a written policy that complies with state and federal law. A good policy sets the rules, establishes consequences for failure to follow the rules, and provides the employer with some discretion.
Know, too, that not all testing providers are the same. Look for one that meets your business needs.
If you do random testing, you might consider a provider that does them on site.
If you hire people who don't live near your business, find one who has testing centers all over the country.
If you need results fast, make sure your provider can meet your expectations, either with software or even instant testing.
If you need background checks, see if they can give you that too.
Some employers like to use their workers comp management provider for drug testing. Others see advantages to a streamlined process and shorter wait times or on-site testing by using a dedicated drug tester.
Companies drug test for different reasons. For many it's all about safety. For others it's about productivity. Still others see it as one of a number of efforts to help employees stay healthy. No matter what the reason, protect your company today by implementing a drug testing program that is right for you by utilizing the tips provided above.
About the author
Tim Thoelecke is a certified Breath Alcohol Technician Trainer and a DATIA Certified Professional Collector Trainer, trained in drug and alcohol testing for DOT and non-DOT businesses. He founded InOut Labs,
www.InOutLabs.com
, a Chicago-based business, to help with the challenges businesses face particularly related to safety and productivity.
More like this:
What happens when nobody wants to be the boss?
Are your employees struggling with age diversity?
Collective bargaining rights on the horizon for RCMP