Does your organization recognize the value of an HR certificate, or is it all about experience when you're hiring?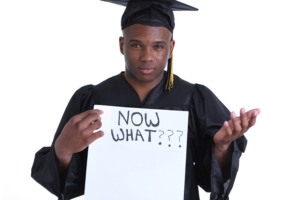 Why are young HR graduates struggling to find work in the industry? Are they unprepared, or are HR recruiters still valuing experience over education?
"HR Certificates are relatively new in the industry. It's part of the move toward profession," George Brown Centre of Business director Elizabeth Speers said. "Unfortunately HR for many employers is still a new-ish area and they believe they don't need that expertise, or think a manager for ten years learns everything by osmosis."
While certificate graduates learn the vital base knowledge about best practice, legal considerations and policy development, some say they have found it challenging to find jobs in an industry still focused on experience.
"Some industries are looking for people who not only have knowledge about HR, but also knowledge or experience in an industry," Speers said. "It's sometimes difficult to provide advice in an industry you don't know about."
She added that some grads expect to get higher level roles such as supervisory or managerial positions straight out of school, rather than acknowledging that they still need to learn and prove their abilities.
Speers said she often recommended young grads aim to work for a consulting agency or service provider such as Ceridian, Hays or a recruiter because so many HR tasks can be outsourced to similar organizations. It was a good way for them to develop specific skills and specialties.
"Education is also needed for companies and managers to understand the value of HR and the knowledge base," Speers said. "It's often the first area to be cut in tight times – training, development etc. That may be a big mistake."
George Brown graduate Olivia Lima took the accelerated post-graduate certificate after completing her under-graduate degree in psychology and labour relations. Despite her relevant education, good grades and successful co-op internship, it took almost a year for her to find full time work.
"I kept being told I didn't have enough experience even though I was looking for entry level work," Lima said. "A lot of the people in my course were older and had work experience in other areas such as teaching, or in HR outside Canada. "
The only applications Lima ever received feedback or interviews from were those she found through her network so about four months ago she decided to step back from the hefty pace of three jobs and treating job applications as full time work.
"A few years ago there weren't enough HR professionals so there was a willingness to take on inexperienced employees to train them in the area," Lima said. "Now because the applicant pool is so big they can be picky and decide they'd rather take someone with experience."
Lima focused on creating opportunities for work experience in her roles with restaurants, helping under-staffed HR pros by working part-time and developing training and recruiting programs.
While Lima's lecturers did focus on how to get a job, a lot of the advice was not specific enough to apply in real life.
"They told us 'Use your network – networking gets 90% of jobs', but how do you use your network? I know lots of people but how do I use that to find a job? I can't just walk up to people and ask if they have a job for me," she said.
Would you hire a new HR grad, or are you looking for life and work experience?