One in three Canadian workers will face domestic violence but did you know the abuse will continue even while they're at work? Here's what you can do to help.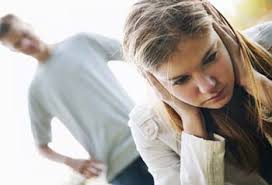 A worryingly high percentage of Canadian workers will encounter domestic violence at some point in their life – but the abuse won't stay within the walls of the home, reveals a new study. Barb MacQuarrie, the study's lead author, says HR must spot the signs as they spill into the workplace then have the courage to speak up.
"We all have to learn how to recognize warning signs that someone may be experiencing abuse and then the next step is learning how to have these difficult and sometimes awkward conversations."
According to MacQuarrie, some of the most common warning signs include attempts to hide visible bruises, a sudden or unexplained deterioration in performance, an increase in absences, an isolated demeanour, abusive phone calls coming in and even partners showing up at the workplace uninvited.
However, MacQuarrie warns that these signs are not enough to jump to conclusions; "When there's a warning sign, we can't take it as; 'Now I know what's happening,'" she said. "That's why you have to have that conversation, that's why you have to say 'Look this is what I'm seeing and I'm concerned about you. Can I help?'"
The comprehensive study, conducted by Western University and the
Canadian Labour Congress
, collected data from more than 8,500 Canadian workers over the ages of 15. Alarmingly, one third of respondents revealed they had experienced domestic violence.
The survey also brought some other, similarly shocking statistics to light:
54 per cent of victims say the abuse follows them to work
41 per cent of victims reported receiving abusive calls or text messages from their partner while at work.
18 per cent of victims said their abuser physically came into the workplace.
82 per cent of victims said the abuse affected their work performance
9 per cent of victims said the abuse had such a negative impact that it cost them their job.
"We have to be able to learn how to talk about this problem openly and then we have to be able to provide support like safety planning in the workplace," said Macquarrie.
According to her, the workplace is an ideal site to provide safety and offer support to workers who are experiencing domestic violence.
"We're not asking employers to become experts in domestic violence," she clarified. "But we are asking employers to reach out and use the community resources that exist and that have been put in place over decades to respond to domestic violence."
More like this:
PSAC pushes for new health and safety standards
Employees and alcohol addiction
Canada Post employee loses bid to get job back