It's meant to be the work event of the year, but it seems your staff aren't enjoying it as much as you might hope!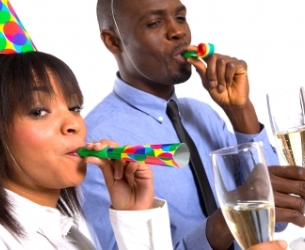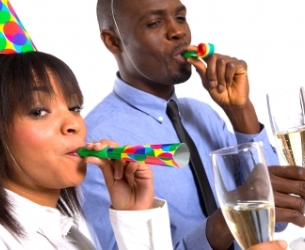 Considerable time, effort and budget usually go into the work Christmas event, but is it wasted on your employees? Only half (55%) of workers said they enjoyed the company holiday party.
That's 45% of scrooges at work who told surveyors from OfficeTeam that they didn't enjoy it. More than three-quarters (77%) of senior managers said their employer was holding a holiday celebration this year.
"Involving employees in the planning process is a great way to generate enthusiasm for an event," said Robert Hosking, executive director of OfficeTeam. "Year-end get-togethers that celebrate the team's successes can build camaraderie and help start the New Year on a positive note."
OfficeTeam offered these tips for hosting a holiday party that's enjoyable for everyone:
Find out what's on employees' wish lists: Invite employees to suggest a theme or location for the event. Also, encourage workers to help organize and promote the celebration.

Eat, drink and be merry: Casual events can be fun and relaxing for employees, and are easy to plan. Schedule a potluck, offer an in-house catered meal or get together for lunch at an informal restaurant.

Have a jolly time: Encourage interaction among staff with a white elephant gift exchange or office holiday decoration contest. Alternatively, organize a group activity like bowling or miniature golf to provide employees with an opportunity to mingle outside of work.

Embrace the spirit of giving: Hold a holiday donation drive as part of your festivities, or gather a team to volunteer at a local non-profit organization.

Spread good cheer: Reserve a few minutes during the event to thank employees for their hard work throughout the year.