HRM outlines some essential steps to ensure your HR technology keeps up with, rather than prevents, global growth.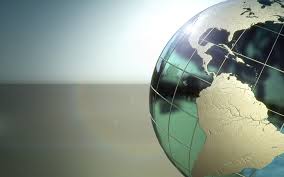 As globalization continues to reign supreme, it is critical that HR technology should be a facilitator of international business expansion rather than an impediment to it.
This is a problem facing any HR professional heading up an organization that has grown internationally.
While there is a swathe of practical considerations to mull over during an expansion process, perhaps top of the list for any HR professional is the technology infrastructure that will keep things ticking over regardless of geographic location.
In this situation, many HR directors will consider consolidating all human capital management data into one solution – but what should they be looking for to enable a global Human Resource Information System (HRIS)?
Finding common ground
The first step is to identify common business goals and common process design, so that everyone understands that the global business will need to consolidate, and how their particular roles contribute to common outcomes.
"Many companies need to change strategic direction, and for some countries more than others, alignment and strategic communication and performance-sharing is important in this situation," said Kevin Brooks, Frontier Software's national sales and marketing manager.
(Continued...) #pb#
Evaluating the needs of your stakeholders in each location, along with local compliance and strategic business requirements, is also an essential early step.
HRDs should:
allocate a project manager
perform a needs analysis
collate and document all requirements
Implementing global systems across multiple countries and entities also takes time.
HR teams should never underestimate the need analysis stage, as it will ensure the system you select is able to meet your needs today and into the future.
Depending on the size of the organization, the needs-gathering phase may take weeks or even months.
Your HRIS system needs the ability to grown with you and the changing pace of your business. A documents needs analysis will be your blueprint and checklist for your ideal global HRIS system. If you don't have the resources to dedicate to this important step, you may consider utilising an independent third-party consultant who has experience in implementing global solutions.
Key considerations
Reporting on a global basis is one of the key benefits you will achieve by consolidating your HR information. In order to effectively harness the benefits of your HR global hub you should aim for:
a single database solution
an easy-to-use reporting tool
effective and flexible security
multi-language and currency capability
localised support services
localised forms and system views
user customisation by location
dashboard capability for metrics and analytics
Having the ability to assign specific business rules for each location and country with common terminology allows consistent reporting of key information.
(Continued...) #pb#
Leveraging global technology
A global HR team that provides a corporate skills framework will allow the business to utilize the skills of employees in multiple locations that understand your product and business when needed.
This provides opportunities for both the business and its workforce: allowing employees to share their skills and knowledge with counterparts in other countries may introduce greater efficiencies.
Furthermore, employee resources can be shared when one location is experiencing quiet times and another is busy.
To facilitate this level of cross-border collaboration, deployment of HR information needs to be fast, easy and seamless across a variety of platforms. The HRIS technology that you choose plays an important role in building your virtual HR office.
Important functionality to aim for includes:
internet and intranet capability
user-friendly interface suitable for:

strategic HR and executive teams
operational HR and payroll
employee and manager self-service
dashboard analytics

mobile technology
continuous improvement
"Mobile technology can enable any mobile workforce with adequate talent management tools to know exactly where your employees are at any given time," Brooks said.
"In-built GPS maps and business knowledge to ensure employees are in the right place at the right time ensure work commitments can be met and management are kept informed."
More like this:
HR among most amorous at Christmas parties
Hootsuite announces staff reshuffle – again
Hit and a miss – are employers misdirecting workplace rewards?