The Silicon Valley favourite has become a hot HR topic of late – but what does it actually mean? HRM asked an expert.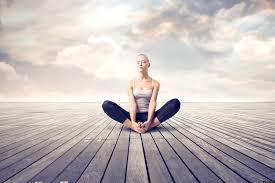 Long championed by Silicon Valley execs, corporate mindfulness is now catching the attention of HR leaders everywhere – but what does it really mean? HRM asked one expert to explain.
"Corporate mindfulness is about creating happier, more balanced people in the work environment – where the majority of time is spent," says Jivi Cheema.
"It's about enabling people to do meaningful and purposeful work with a passion so that they can go home happier and become better contributors to their home life and better contributors to their community," she added. "It's about nurturing your greatest investment – your people."
Cheema, who holds a PhD in Organizational and Human Behaviour and an MBA in Leadership Studies, is the founder of
Winds of Change
– a B.C based corporate mindfulness consultancy. She says businesses that implement corporate mindfulness can expect both qualitative and quantitative benefits.
The business case
"There's a definite business case for corporate mindfulness," Cheema told HRM. "There's a reduction in stress leave and sick days with increased productivity and creativity." "We have seen teams continuously exceed goals and targets each time they were given all the while maintainig a culture of authenticity and humblness."
According to Cheema, organizations that implement corporate mindfulness can expect to see happier more productive employees, who generate creative quality-improvement ideas and spend less time on gossip or holding grudges.
"You start to see even-minded indivduals that handle conflict better, provide better customer service better and don't spend time in idle thought therefore increasing productivity," she told HRM. "You see enhanced creative thought, focused work and clarity in decision making."
Increased popularity
With widely acclaimed companies like
Amazon
and
Google
implementing corporate mindfulness into their organizational strategy, it's no surprise the practice is picking up popularity – but it still hasn't hit the mainstream.
Cheema told HRM that it's because many people's perceptions are somewhat misaligned.
"It definitely has caught on – especially with large organizations and even top athletes now understand the benefits of mindfulness – but the problem is, it's still perceived as a luxury item," explains Cheema.
"When people think to apply a budget, corporate mindfulness is perceived as a luxury rather than a necessity," she continued. "What's important is that we need to start looking at it as a necessity, the results are phenomenol."
Common misconceptions
As with any new engagement craze, it can be easy to write corporate mindfulness off as a fad but Cheema says the initiative is far less outlandish than most people realize.
"The western world has the perception that mindfulness or mediation is something where you have to sit and chant for an hour – that's not all it is," she stresses. "Mindfulness is a way of being in every interaction and every situation - it's how you go about your day-to-day life."
Meditation is a huge part of mindfulness, though; "It clears the mind's clutter and helps support a focused mind with controlled thoughts," says Cheema. "We are what we think, so why not change how we think?"
Putting into practice
For employers who want to give corporate mindfulness a try before jumping off the deep-end, Cheema says there are actually some remarkably simple strategies to build the ethos into an organization.
"Take the first three minutes of every hour to connect with yourself," she advises. "Pre-program an alarm into your phone to remind yourself to take those three minutes to connect with who you are inside. A few deep breaths followed by expressing gratitude to someone or something is all you need to start."
Cheema also suggests starting team meetings with a round table of "connecting with each other, intentionally listening to what each person says when asked how their day is going."
Click
here
to download Jivi Cheema's e-book, the Corporate Soul.
More like this:
$8M for Sony to settle employee claims
Employees charged in Air France HR attack
Is it ever okay to watch "adult films" at work?