A growing Canadian start-up says it's sorry for cancelling one candidate's interview after she asked about wages and benefits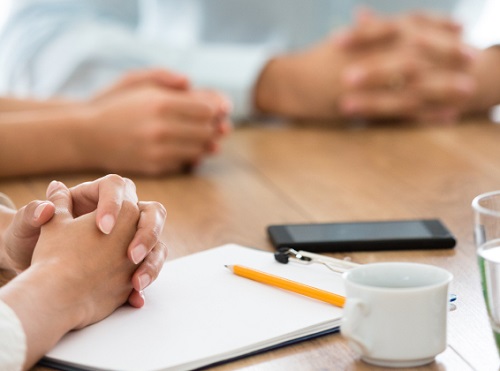 A growing Canadian start-up has apologized to a job candidate after her follow-up interview was cancelled when she asked about wages and benefits.
Winnipeg-based Taylor Byrnes had already completed a telephone interview with SkipTheDishes when she emailed the delivery firm to ask about the terms of any future employment.
"If I do end up filling this position, how much do you think I'll be getting paid an hour?" she asked. "Benefits will also be included, right? Sorry, I just thought I should ask now. Thanks for your time and have a lovely day."
Talent acquisition co-ordinator Victoria Karras replied to the message shortly after, withdrawing the offer of a second interview and explaining the company's position.
"Your questions reveal that your priorities are not in synch with those of SkipTheDishes," Karras wrote in her reply. "At this time we will not be following through with out meeting this Thursday."
In a follow up email, Karras elaborated on the reasons behind the decision, admitting Byrnes' questions were "valid" but insisting they still weren't in line with the company's culture.
"As a start-up company, we seek out those who go out of their way to seek out challenges and new opportunities. We believe in hard work and perseverance in pursuit of company goals as opposed to focussing on compensation," she wrote.
"Our corporate culture may be unique in this way, but it is paramount that staff display intrinsic motivation and are proven self-starters," she continued.
"For these reasons, questions about compensation and benefits at such an early stage is a concern related to organizational fit."
However, the rejected applicant took to social media to voice her concerns and one of Byrnes tweets soon went viral with other users condemning the company.
"Ensuring one gets paid for work they do IS a sign of a motivated person," tweeted a user named Sue K. "Signed, a former customer."
Now, SkipTheDishes co-founder Joshua Simair has apologized to Byrnes and offered to rearrange the cancelled interview.
"We are very disappointed in how it was handled," he said earlier this week. "We do share a compensation package prior to hiring."
Simair also said the company would be using the mistake as an opportunity to improve.
"We've also addressed the email internally and will be providing additional training," he confirmed. "We are very committed to our community, employees and continuing to grow and create employment opportunities in the Prairies."
Recent stories:
TD Bank denies whistleblower allegations
What HR should do during times of uncertainty
Employers can ban burkas, rules top EU court