According to one big data professional, HR could be unwittingly missing out on several operational innovations by neglecting analytics.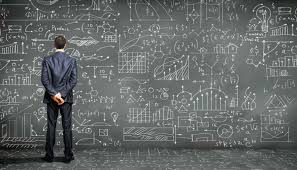 HR professional know intuitively what a great worker looks like, but what is it that really makes them great?
According to Leslie Breackell, client engagement leader for Australia and New Zealand at
IBM
Smarter Workforce, analytics are the key to pinpointing performance excellence and ensuring continued success.
"Understanding analytics gives HR the power to influence the strategic decisions impacting on their company," she said.
"However, we first have to take account of the context that our employees operate in today, and the expectations they have of their employers."
IBM is advocating a new paradigm of employees that is referred to as the 'Smarter Workforce'.
"This is a workforce characterised by the use of big data and analytics and resulting in what we call talent and workforce insights," Breackell said.
"This allows us to find patterns in data; to predict and anticipate future outcomes; and to use this insight to engineer better decision-making."
Today, and estimated 60% of companies are investing in big data and analytics tools to help make their HR departments more data-driven, yet only 4% of companies have achieved the capability to use data to make predictions.
Bracknell outlined five ways that HR departments could be missing out by not using analytics:
1. Information management enables the merging and integrating of data sources seamlessly across the HR function.
2. Visualisations allow HR leaders to present information with impact.
3. Cloud-based computing has enabled HR analytics to be accessible to broad audiences, with appropriate data-set restrictions by user.
4. Natural language interfaces now make the power of analytics available to those who are not trained in computer programming, enabling HR functions to analyse both structured and unstructured HR data.
5. Predictive modelling of HR data maximises accuracy of forecasting.
She also gave three 'action steps' that HR can take to implement data use into their workplace.
Set your direction
"At this initial stage you must establish a clear vision for the workforce analytics function," Breackell said.
"The vision should focus on supporting business outcomes such as growth, efficiency, productivity, profitability and risk management."
Define your approach
"Agree with stakeholders how reliable and accurate the organisation's data is, and understand how important this is prior to any analysis, as perfect data sets are unrealistic," she advised.
"For both convenience and cost, it may be worth considering cloud-based technologies to deliver HR analytics software, where you pay for what you use with subscription-based pricing."
Grow your capability
"Finally, it will all be worthwhile identifying HR analytics leaders with a strong mix of both operations and business experience," Breackell said.
"The analytics team will need a balance of skills, including HR knowledge, analysis experience and consulting, and over time to build analytics projects that go beyond the traditional HR boundaries to impact on the business and wider operating environment, and further demonstrate value to the business.
"Most of all, build momentum through effective communication and influence, supported by communication channels and key messages, so that success is clearly shared with business stakeholders."
She added that the most important thing to remember is that analytics have the potential to give HR an enhanced strategic role in helping the business grow and improve its operational effectiveness.
"The resulting insights can have a huge impact on the business and its workforce, and should not be underestimated," Breackell said.
More like this:
How McDonald's Canada bucks the turnover trend
Should HR have close friendships at work?
Lack of paid sick days a public health risk