One former project manager could face life imprisonment after he was found guilty of several counts of death by criminal negligence.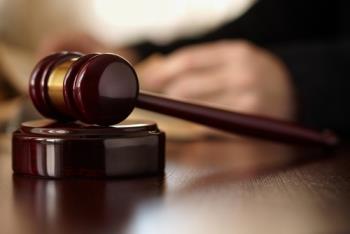 The project manager who failed to protect a Toronto-based construction crew could face life imprisonment after he was finally convicted of five criminal charges late last week.
Ontario Superior Court Judge Ian MacDonell said supervisor Vadim Kazenelson had been fully aware of dire safety breaches when he allowed his employees to board a swing stage, 13 storeys high.
When the faulty equipment split in two, on Christmas Eve 2009, four men fell to their deaths and a fifth sustained life-altering injuries – the one employee safely secured to a lifeline was left unharmed.
Dilshod Marupov, the employee who survived the 40 metre fall, told the court that he had received less than an hour of safety training.
Judge MacDonnell condemned Kazenelson's behaviour and said he must be held accountable; "In his failure to act, he showed wanton and reckless disregard," he said.
Kazenelson was found guilty of four counts of criminal negligence causing death and one count of criminal negligence causing bodily harm.
The first charge carried a maximum sentence of life imprisonment while the second carries a 10-year limit.
The case also marks the first time in Ontario that the Criminal Code has been used to hold a company responsible for a worker's death – Metron Construction Corp. was fined $750,000 plus a victim surcharge after pleading guilty to criminal negligence causing death.
The company that supplied the swing stage, Ottawa-based Swing N Scaff Inc., was fined $350,000 for failing to ensure the platform was in good condition.
More like this:
Alberta splits opinion with minimum-wage increase
Social media sabotage for unjustly fired employee
Managing the benevolent millennial