Canadian Pacific Railway has confirmed several changes as it responds to shareholder frustration over C-suite compensation.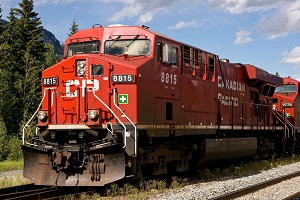 Canadian Pacific Railway has confirmed a number of key changes as it battles to placate shareholders who are growing increasingly frustrated over C-suite compensation.
According to a document sent to shareholders, the firm plans to change the way top executives are remunerated – shifting the focus away from operating ratio and placing a greater emphasis on safety.
Kevin Thomas, a director for the Shareholder Association for Research & Education, told the Canadian Press that it was a step in the right direction but suggested it wasn't a perfect solution.
"I like the strong attention to safety ... but I'm a little concerned that there's also a strong attention to train speed and I think that might conflict on the safety side,'' he said.
Shareholders first called for safety performance measures last year after CP held consultations following its annual meeting in which the company's executive pay system was rejected.
However, the shift towards safety isn't the only change for CP as it also plans to rein in executive perks – one of which is the CEO's right to use the firm's corporate jet for personal use.
Last year, CEO Hunter Harrison spent a sky-high $719,000 on unlimited use of the jet – however, incoming CEO Keith Creel will have his use restricted to business commuting and family visits within North America.
Recent stories:
Workplace high-heel ban dies in B.C.
Why 39% of workers would take a pay cut
Sask. government accused of unfair labour practice