Low-skilled workers are often afforded less notice than specialized staff but that tradition could be changing, warns one industry lawyer.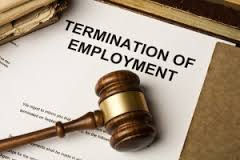 It's a well-known rule of thumb that low-skilled workers are often entitled to significantly shorter reasonable notice periods than more specialized staff – but could that old adage be on the way out?
Leading employment lawyer Cassandra Da Re has spoken out about the issue, warning HR professionals about recent case law which suggests courts are changing their approach.
"Traditionally, there had developed a practice and understanding that specialized, skilled, and managerial employees will receive longer notice periods on the basis of the character of their employment," says Da Re.
"Contrastingly, labourers, clerical workers, and non-managerial employees would often be entitled to notably shorter reasonable notice periods on the same grounds," she continued.
According to Da Re, courts reasoned that it would be harder for individuals with specialized skills sets to find similar employment so they were given a longer notice period.
Recently, however, things have been changing.
"In the past few years, the courts have begun to move away from this traditional position, and have underscored that the character of employment is of declining importance in the determination of reasonable notice," revealed Da Re.
Less than six months' ago, the Ontario Superior Court awarded non-specialized labourer Charles Drysdale 22 months' pay in lieu of reasonable notice. The 58-year-old was a shipper in Panasonic Canada's warehouse and had been for the previous 23 years.
The Court discussed Drysdale's character of employment, describing the job as one of "physical labour" and a "non-managerial position" but went on to say that the character of employment is a "factor of declining relative importance".
"It appears the traditional presumption that highly skilled employees will have a more difficult time finding alternative employment has now been firmly turned on its head, and the courts continue to recognize that employees in labour intensive, clerical and non-managerial positions may also face equal if not greater difficulty obtaining new employment," stresses Da Re.
"When considering what will constitute reasonable notice for labourers, clerical workers, and non-managerial employees, do not rely on the traditional notion that reasonable notice for low-skilled employees is capped around 12 months," she added.
More like this:
How to respectfully fire someone
"Think before you write," warns top lawyer
Boeing to cut at least 4,000 jobs