Counteroffers are on the increase as employers try to hang on to valuable employees in an increasingly tight job market, but are they always a good move?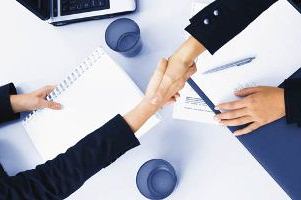 More and more employers are turning to counteroffers as a way to retain employees who have handed in their resignations, but it may not always be good for either party.
According to a recent survey, 20% of Canadian executives have seen an increase in the number of counteroffers their company has made in just the last six months. The number one reason cited by the study for counter-offering was fear of losing talented people with hard-to-find skill sets.
"As the war for talent becomes more of a challenge, employers want to hang on to their people," said Deborah Bottineau, senior regional manager of
Robert Half
Technology and The Creative Group, which ran the survey.
Managers also cited not wanting to lose long-tenured employees with a depth of knowledge that would be hard to replace, while 12% believed the counter-offer would be less expensive than the high cost of turnover. Recent revelations about how the
government measures unfilled positions
indicate the skills gap may not be as serious as previously thought, but it seems many hiring managers are still wary of having to replace a valued employee.
If a high potential worker tries to leave, it can seem like a counteroffer is the best way to hang on to their knowledge and experience. However, the results showed it wasn't always a good thing, with 25% of executives saying they would still question the employee's loyalty. And not all problems can be solved by offering better compensation.
"Counteroffers often offer more money, but the problem with that is it's a short term motivator and does not address other issues," Bottineau said. "[Employees want] things like career advancement or the opportunity to work closer to home. Compensation doesn't necessarily address the core issues, so they resurface later."
Bottineau suggested HR managers ask themselves these five questions before making a counter offer:
Will it address the real issue?
A bigger salary or better job title may not significantly improve an employee's long-term job satisfaction.
Is it a knee-jerk reaction?
Are you asking the employee to stay because of the value he or she brings to the role or so your team won't be left in the lurch?
Will it set an undesirable precedent?
Make a counteroffer today, and you can be sure other departing employees will expect similar treatment in the future.
Will my pay scale remain intact?
Compensation among employees should be equitable, so if one employee gets a significant raise because of another job offer, it may upset the balance of your compensation program.
What impact will it have on the team?
What you gain by attempting to appease one employee may cause resentment and low morale among the rest of your team.