Research shows that senior HR professionals could be the best candidates for the top job – but what can CHROs do to make that final leap?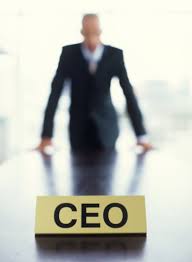 Recently conducted research has suggested that CHROs could be the best candidates for CEO in some organisations.
Ellie Filler, senior client partner at Korn Ferry, and the University of Michigan's Professor Dave Ulrich performed proprietary assessments on C-Suite executives over more than a decade.
It was found that CHROs are increasingly reporting directly to the CEO, serving as their key advisers and making regular presentations to the board.
During their assessments, researchers focussed on three categories: leadership style, thinking style and emotional competency. Except for the COO, it was the CHROs who had the most overlap with the CEOs.
According to Ulrich, previous research has shown that as leaders move up in an organisation, their most likely areas of failure are an inability to manage individual talent and organisation culture – but most CHROs are already equipped with the skills to handle these issues.
"CHROs should be architects on talent and organisational issues," Ulrich said. "If and when CHROs also master strategy, customer and finance, they could be candidates for a CEO role."
However, Filler and Ulrich studied only top performers – so there is perhaps only a small percentage of HR professionals with CEO potential.
There is also limited opportunity for advancement to the position of CEO for HR professionals who have spent their entire careers in HR – but Ulrich suggested a solution to this.
"Gaining [business literary] skills may come from assignments as business leaders," he said.
Companies such as Zurich Insurance and Nestlé focus on job rotations at executive level, which Ulrich recommends upcoming HR professionals should look into.
He also suggested that there are three key content areas that HR professionals can add value to during business discussions:
Talent (competence and commitment of the workforce)
Leadership (leadership brand throughout the organisation)
Organisation (creating the right capabilities and culture)
"Too often HR focuses only on talent, without the value they can create from shaping culture," said Ulrich. "We also propose process skills such as coaching individual leaders, facilitating change processes, and delivering integrated solutions to talent, leadership, and organisation."
More like this:
Victory for common sense in "Heil Hitler" retaliation case
EEOC to propose regulations on wellness programs
Are you casting your recruitment net wide enough?