These start-ups are providing professionals with the opportunity to network from the palm of their hand.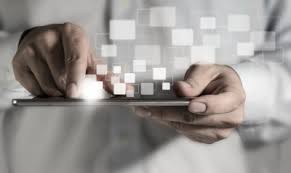 Most of us have heard of the mobile matchmaker Tinder, but now the phenomenon is beginning to transfer to the world of work.

Online business networking apps butN, Coffee and Networkr match businesspeople with clients and contractors.

"Tinder was certainly an inspiration," Tim Groot, co-founder and chief executive of Networkr, told The Sydney Morning Herald. "Obviously, Tinder has a more specific focus on romance, where Networkr can be used for a variety of things such as finding clients, staff or fellow business owners. It's our mission to make it possible for all professionals in the world to connect with each other with a single swipe on their mobile phone screen."

Networkr, Coffee and butN are now competing to become as prominent in the business world as Tinder is in the dating world.

The Federation of International Employers developed butN, an app aimed at business travellers looking to meet up with other businesspeople, be they locals or travellers, who are in the area.

Coffee was developed when its founder had a conversation with a New York investment banker who expressed frustration at the lack of networks available to connect professionals.

"New entrants such as Coffee or established businesses such as LinkedIn are all in the 'professional discovery' market but serve different purposes, as do the profession-specific online networks such as Doximity for healthcare professionals or Dribbble for designers," said Groot. "My vision for Networkr is that it will make activities such as lead generation more efficient. Instead of spending a couple of days writing and sending LinkedIn emails to 100 potential clients, you can spend an hour swiping through profiles of businesses and match with the ones that are interested in what you offer."

A survey of business owners found that while a limited number had created profiles on the new networking services, most remained loyal to established networking systems such as LinkedIn and Meetup – as well as traditional offline networking.

It may be that the Tinder of business networking is yet to be invented, as even Groot concedes. "There's still an expectation that online networking will lead to an offline meeting but I'm not sure if that will continue to be the case once virtual reality takes off," Groot told the Herald. "In the shorter term I suspect industry-specific online business networks is where a lot of the action will be."