The employer of the man responsible for last Sunday's mass shooting has said background checks failed to uncover any warning signs.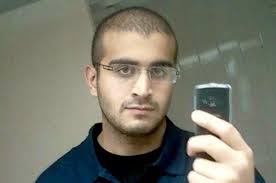 Last Sunday (12 June), Omar Mateen conducted one of the worst mass shootings in US history at an LGBT nightclub in Orlando. These actions have turned the spotlight on his employer, G4S, with which Mateen was a security guard since September 2007.
G4S is the largest private security firm in the world and conducts extensive background checks on all employees. The company confirmed it had conducted two of these tests on Mateen during his time there.
"Mateen underwent company screening and background checks when he was recruited in 2007 and the check revealed nothing of concern. His screening was repeated in 2013 with no findings," John Kenning, the company's regional CEO for America, said in a statement.
These checks were in addition to two instances in 2013 and 2014 when Mateen was investigated by the FBI. However, a lack of evidence meant charges could not be laid at either time.
These investigations didn't trigger any cause for concern at G4S either.
"In 2013, we learned that Mateen had been questioned by the FBI but that the inquiries were subsequently closed. We were not made aware of any alleged connections between Mateen and terrorist activities, and were unaware of any further FBI investigations," Kenning said.
Kenning also noted that Mateen was "off duty" when the shooting occurred on Sunday.
"G4S is deeply shocked by the tragic events in Orlando this weekend and the thoughts of everyone at G4S are with the victims and their families," he said.
More like this:
Government blocks parental leave bill
Courts increasingly upholding non-compete clauses
Google admits gendered interview question