With responsibilities often overlapping between regional HR leaders, what steps can be taken to align the direction and purpose of these senior positions?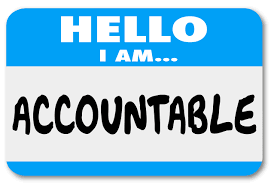 While regional HR's primary responsibility is delivering an HR strategy aligned with the regional business, what this actually means can vary depending on the professional's role.
This is the view of Peter Szilagyi, HR business leader at Rio Tinto, who says that this ambiguity can lead to problems of accountability and direction within a firm.
"HR strategy planning and execution can vary between regional leaders depending on their starting point," he said. "That starting point could be partnering with the business, supporting HR shared service delivery, or leading centre of excellence (COE) functions."
Most large businesses will have some version of these roles, he added. The responsibilities of each of these can often be quite similar which leads to an overlap or divergence in actions. This is especially true when teams are not co-located, he stressed.
"For example, who is accountable for the employee experience in HR? COE or shared service? Who is accountable for the mobility of talent? COE or HR business partner? More broadly, who is accountable for the execution of projects once strategies have been designed?"
While these questions are not unique to regional roles, they are complicated by the broader expanse of regional responsibilities, he said.
To answer these questions, the regional HR leader should partner, expand influence and provide leadership, Szilagyi said.
"It is an important consideration, therefore, not only to build relationships but to clearly define accountabilities between different regional managers or between regional and local HR."
This can be supported through decision-making processes which are aligned to business and team needs, as well as frequent efforts towards engagement and sharing data.
"For example, regular reviews of shared service data can support both HR business partners and the COEs in making decisions based on 'ground up' operational data," he said. "Such combined forums also provide a powerful basis to gain alignment in action planning activities."
More like this:
"It's an employee's world, not an employer's world."
"Ridiculous" legislation sees HR-language banned
Employee skips training, pockets $13K instead