However, critics are calling out the 'inappropriate' use of customer data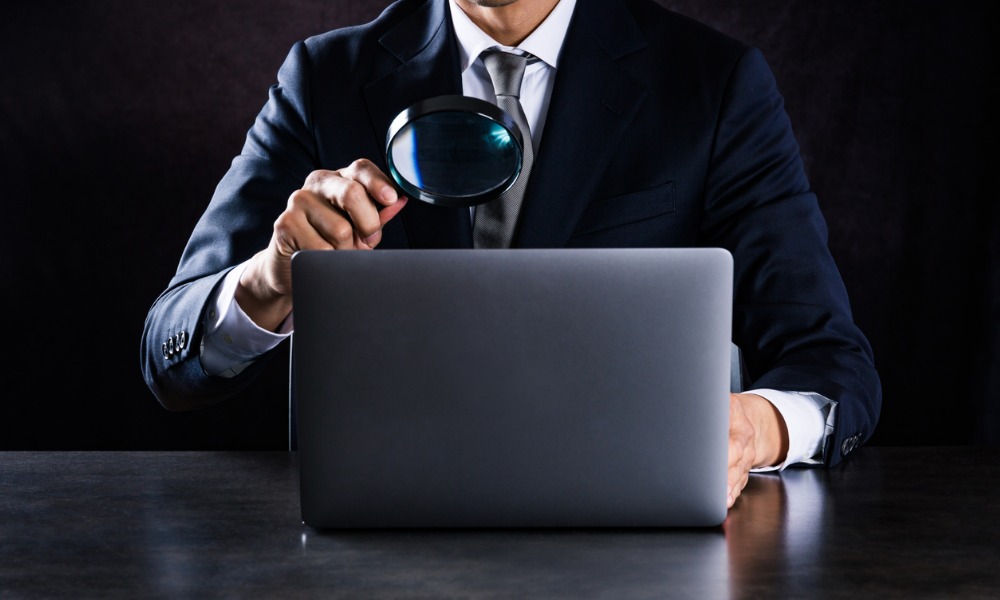 While some business leaders are steering clear of political discussions in the workplace, one financial technology CEO used his corporate mailbox to urge millions to vote for his presidential candidate.
Failing to vote for Democrat Joe Biden is, in effect, a "vote against democracy," said Expensify CEO David Barrett in his Oct. 22 email blast.
The message supposedly went out to as many as 10 million customers and is now published on the software group's online discussion board.
Read more: Talking politics: How to deal with employee conflict
"I know you don't want to hear this from me. And I guarantee I don't want to say it. But we are facing an unprecedented attack on the foundations of democracy itself," Barrett said before taking a jab at US President Donald Trump.
"If the polls are accurate, there's a roughly 50% chance that you agree Trump needs to go," he said.
"You know what to do: show up on November 3rd and vote for Biden. Or even better, don't wait until then: vote today," the CEO suggested before presenting a collection of questions and answers "intended to address the concerns of those who disagree".
In the email, Barrett also addressed the notion that companies should remain neutral on political matters.
"As CEO of this business, it's my job to plot a course through any storm – and all evidence suggests that another four (or as Trump has hinted – eight, or more?) years of Trump leadership will damage our democracy to such an extent, I'm obligated on behalf of shareholders to take any action I can to avoid it. I am confident our democracy (and Expensify) can survive a Biden presidency. I can't say the same about Trump. It's truly as simple as that," he said.
Read more: Politics and respect at work in election season
Not everyone applauds the move, however. Some critics called out Barrett for his alleged misuse of customer data and for pushing a political agenda.
The email from the CEO of @expensify to their customer database is completely innapropiate irrespective of your political views. Total spam. We use them. Alternatives? pic.twitter.com/WTM7ZSxxtX

— Carlos Domingo (@carlosdomingo) October 23, 2020
I just received an email from @expensify CEO David Barrett telling me to vote for Joe Biden. Iohk currently uses expensify services. We will immediately begin looking for a new vendor. I did not sign up to have a service provider CEO email my employees pushing a political agenda pic.twitter.com/smJdyli86G

— Charles Hoskinson (@IOHK_Charles) October 23, 2020
All of my employees have received an email from David Barrett the CEO of Expensify. In essence his email is telling us how to vote. Sell your software and end promoting your political agenda. We are done with this company.

— Dan Schultejann (@DanSchultejann) October 23, 2020
Very disappointed in the @expensify CEO's invasive email to all of my accounts that included his personal definition of "democracy". David Barrett then mandated who I should vote for. Very unprofessional.

— Joel Mayo (@joel_mayo88) October 23, 2020
Others commended Barrett's action.
Got @dbarrett letter: Protect democracy, vote for Biden.

Wow. I'm floored. This is how you use your privilege for good. It takes incredible courage, leadership and sense of self to use your business as a platform to lay it on the line this way. I'm... Wow yes 👏🏾 #SaveDemocracy

— Maia Singletary (@MaiaUXD) October 23, 2020
Today, I've received an email from David Barrett, CEO of https://t.co/fUVCTNI0eO, explaining why DEMOCRACY is at risk in US.
Even if David focuses on US, very similar contexts and trends are being observed in Europe and other geographies.
Well done @dbarret!
THAT is leadership! pic.twitter.com/39xcaEwH6S

— ★ Ted Pincas (@ted_pincas) October 23, 2020
The CEO said he sent out the endorsement because he believes "doing nothing is an endorsement of the status quo," he told Protocol. He wasn't simply "firing off an email out of the blue".
"This was the result of an inclusive process that really engaged the whole company across a wide range of opinions. And this is a genuine effort just to make the world a better place using the tools at our disposal," Barrett said.
The email blast is in stark contrast to the move of another tech CEO – Brian Armstrong – whose cryptocurrency startup Coinbase is offering a severance package to any employee who disagrees with his vision of an "apolitical" work culture.
"We've seen what internal strife at companies like Google and Facebook can do to productivity, and there are many smaller companies who have had their own challenges here," Armstrong told staff.