Should you rethink your big holiday bash? Your employees might not be as keen as you think.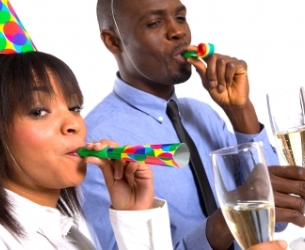 Many employers see the holiday party as a celebration and salute for its employees, but your teams may not be as interested as they think. Could a cash bonus be a better reward?
Canadian HRM readers voted overwhelmingly that they would rather be paid a bonus than have a holiday party, with 88% saying they prefered the extra cash, compared to just 8% who liked the party in last week's poll.
The results match a recent survey from MetLife UK, which finds 71% of employees would rather have the money their company spends per head as a pay-out rather than a festive function. More surprisingly, 65% of younger workers, aged 18-24, would opt for a pay-out over an end-of-year bash.

"Christmas parties can be great for morale and rewarding staff for their hard work throughout the year but it does seem as if most staff would rather just have the money," said Tom Gaynor, employee benefits director at MetLife.
Insurer MetLife also revealed that nearly six out of 10 workers will have Christmas parties this year, with London employees the most likely to have a Christmas bash at 71%.

Met Life suggested the reluctance to party might be driven by the fact that many workers are forced to take time off over the Christmas period - 33% of British workers revealed they have to take holiday over Christmas and New Year because their organisations closes. The study found it is even higher in small and medium sized companies where half of them said they shut for Christmas and require staff to take time off.

In addition, Met Life said workers in Scotland were least likely to have a Christmas bash at 48%. The study was conducted with 2134 people in November.